7 Of The Greatest And Goriest Korean Revenge Films To Watch This Halloween
A definite niche genre, Korean revenge films take bloodiness and violence to new heights— the perfect thing to scare yourself with on Halloween!
It's not a genre for everyone, and for those who have never seen them before, they can often be disturbing. Korean revenge flicks often pride themselves on their "shock factor," attempting to be the goriest, bloodiest revenge film so far. The films are definitely not for the weak of heart! However, don't expect them to be mindless, bloody gore with no story! The plots are often twisted and involved, drawing in the viewers with sympathy for both the heroes and villains.
If you need some movies with which to scare yourself and your friends this Halloween, then look no further! Here are 7 Of The Greatest And Goriest Korean Revenge Films To Watch This Halloween.
1) "Hwayi: Monster Boy"
Starting with a personal favorite, this 2013 movie is brilliantly acted and directed. It is typical of great Korean revenge films: extremely fast-paced, brutal, and violent. The movie tells the story of a young boy (played to perfection by a young Yeo Jin Goo) who was kidnapped by a gang and trained to be an assassin from a very young age, coming to believe his kidnappers were his family and even referring to the leader (Kim Yoon Seok) as his father. After completing his first kill however, he finds out that the target they made him was in fact his birth father. In a blind rage against the gang who made him spill the blood of his true father, he takes his ultimate revenge by using the killer skills they taught him to pick them off one by one.
2) "The Man From Nowhere"
Perhaps the most essential of modern revenge films from Korea, this movie stars Won Bin as an ex-special forces soldier who is haunted by his past. Now living a quiet life and running a pawnshop in a squalid area of town, his only friend is a young girl (Kim Sae Ron) who lives close by. When she and her mother are taken by a drug and organ trafficking ring, our hero stops at nothing to rescue his little friend and bring her home safely. Violent, disturbing, and brilliantly acted by the leads, this is a must-see for anyone who loves revenge films.
3) "The Chaser"
The second movie on this list to include A-list actor Kim Yoon Seok, this film tells the story of an ex-police officer turned pimp as he searches for some of his ladies who have gone missing. What makes this story so extremely disturbing (apart from the bloody violence) is the fact that it is based on the true story of serial killer Yoo Young Chul. The former police officer uses his resources to track down his missing ladies' last customer, realizing that they all went missing after responding to the calls of one specific man. Convinced the customer is involved, he chases after the man in an attempt to track down the women. Meanwhile, our horrific villain is brutally murdering one person after another. The film is truly a watch-at-your-own-risk kind of disturbing, with one gory, violent scene after another. It finally culminates in an intense finale as our hero takes things into his own hands.
4) "Monster"
Not to be confused with the first movie on our list, "Monster" manages to tell two stories in one— that of our heroine and that of our villain. Bok Sun (played by Kim Go Eun of "Goblin") is a young lady with a developmental disability. She is fiercely loyal to her younger sister and works hard to provide for her after the death of their parents. A young girl named Nari suddenly shows up at their house one night, claiming that someone has murdered her older sister and is now chasing her. After taking Nari in to protect her, Bok Sun's own sister is murdered by the man as well. As a result, Nari and Bok Sun vow to take revenge on the killer, a disturbed young man with problems of his own due to a horribly abusive past. This film is typical of the revenge flicks that build slowly and without too much violence at first, only to culminate in action-packed, gory, violence for everyone involved. With the villain played superbly by famous actor Lee Min Ki, the entire cast delivers solid, emotional performances that make this film worth watching.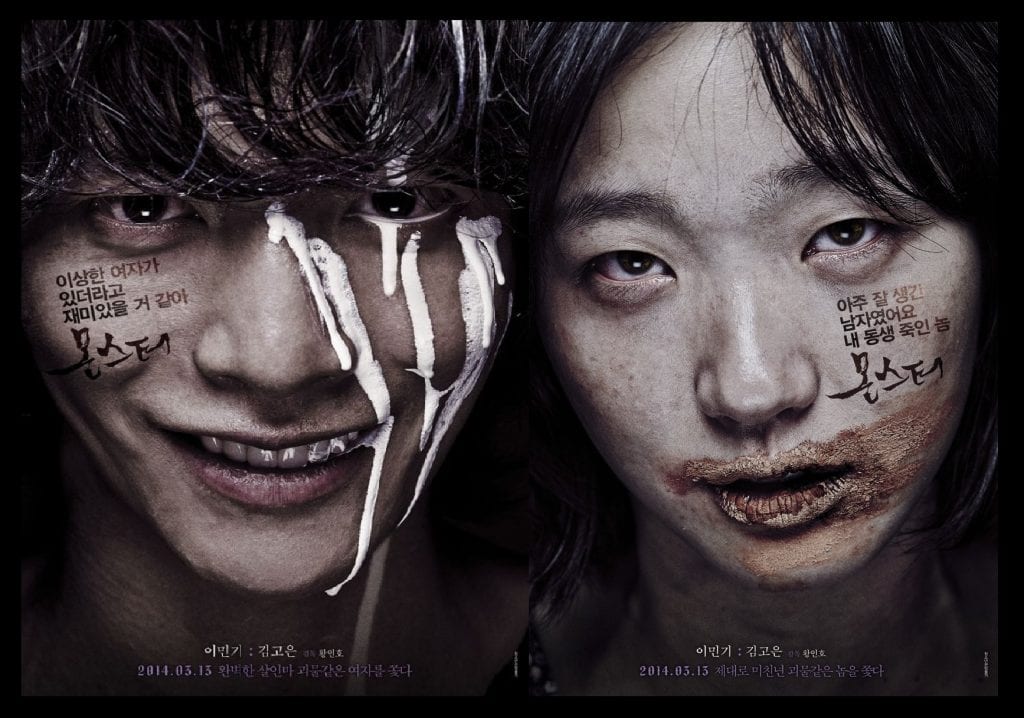 5) "I Saw The Devil"
This movie is so twisted and disturbing that I had to take a break from the violence and come back to finish it later. Despite such sordid violence, you are completely drawn in by the superb performances of actors Lee Byung Hun ("G.I. Joe: The Rise of Cobra") and Choi Min Sik ("Oldboy"). The plot begins when an NIS agent's fiancee is murdered by a deranged serial killer. When the poor agent witnesses the discovery of her body and sees the horrific way in which she was murdered, he breaks down and begins to hunt down the killer in a vicious game of cat and mouse. Along the way, we bear witness to a seemingly unending supply of serial killers in the Korean countryside, including a houseful of cannibals. By the end of the gory, violent journey, the line between good and evil has become extremely blurred, as has the line between hero and villain. While this disturbing movie is definitely not for everyone, it is nonetheless a powerful, emotional film and worth watching if you're a fan of the genre. Even as a fan of the genre, however, the disturbing violence is not meant for everyone. It was a film which left me haunted and disturbed for a long time afterwards.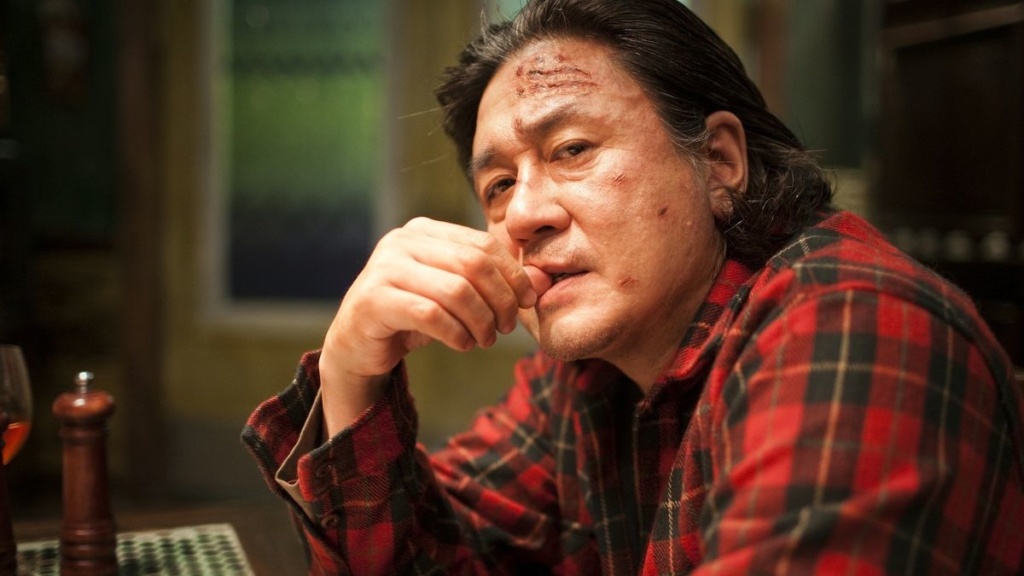 6) "Bedevilled"
This film starts slowly, so don't expect action and violence from the first moment. The story is still very disturbing, however, so it's one to be watched with caution (particularly in regards to a few scenes). A woman from Seoul witnesses a crime and decides to return to an island she once visited as a child in order to protect herself. Once there, she reunites with her old friend Boknam and is shocked to learn that Boknam is being abused physically, emotionally, and sexually (Note: There is partial nudity in these scenes, however there is no extreme sexual violence shown. The topic matter can still be disturbing though, especially to those who have been victims of sexual abuse.). The woman from Seoul knows the situation is wrong but refuses to help since she is afraid for her own life. When something horribly tragic happens, Boknam finally snaps and decides to stand up for herself. One by one, she takes brutal revenge on all those who hurt her. This film completely blurs the line between hero and villain and shows that humans are all capable of becoming violent monsters when pushed too far.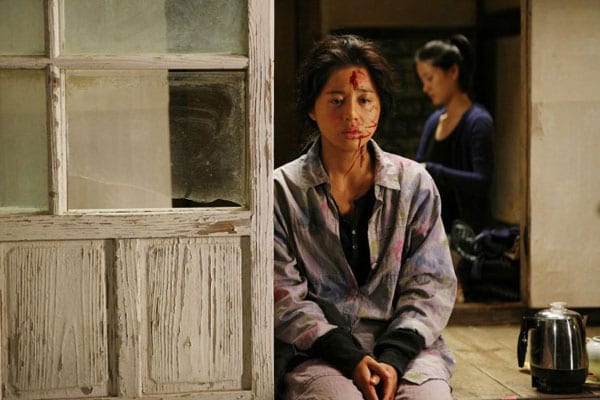 7) "Revenger"
"Revenger" is a 2018 film starring Bruce Khan, a 50-year-old stunt man turned actor. A supremely talented martial artist, Mr. Khan largely went unknown until he wrote "Revenger" and took on the titular role himself. More action than gore, this film has non-stop martial arts that will keep your attention until the last moment. Despite it not being very bloody, I think it's worthy of being added to the list since even the name of the film tells you it's all about revenge. The story takes place on a fictional island where the worst prisoners in Asia are dumped to live out their days in isolation instead of spending them in prison. One day, a mysterious and frighteningly strong man shows up to take revenge on the head prisoner of the island who once murdered his wife and child. Almost every second is filled with stunning martial arts scenes, so this is a great revenge movie for those who can't stomach other films' excessive gore but are still okay with the violence of action films.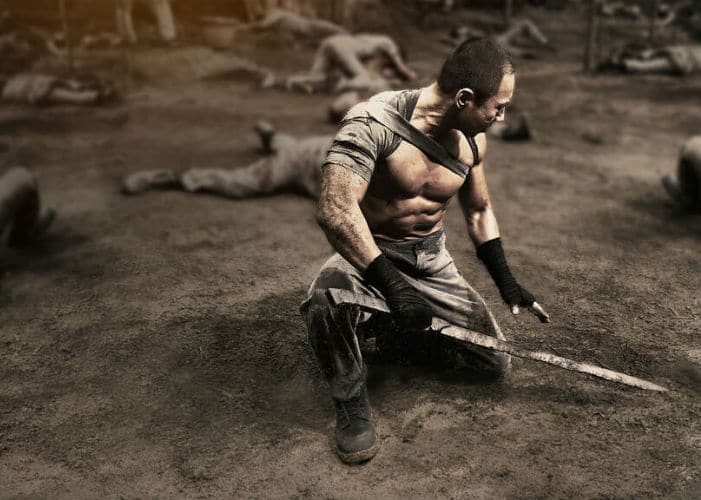 ---
While this list only includes seven of my personal favorites from the Korean revenge genre, the list of amazing revenge movies is endless! Some movies, although very violent and bloody, are truly beautiful journeys. Films such as "A Bittersweet Life" are prime examples.
Other noteworthy movies include "No Tears For The Dead," "Sympathy For Mr. Vengeance," "The Yellow Sea," "The FIVE," "The Villainess," and "A Company Man." Each one has its own merits and strengths, yet each one manages to deliver a story that never fails to feel unique, despite the similar themes of taking revenge on those who have hurt you and your loved ones.
When faced with such horrific crimes and stories of awful villains, we too desire for those people to be punished and made to pay for their crimes. Despite the fact that the heroes of these movies use such brutal means to accomplish this justice, it is perhaps the conclusion of each one of the films that makes us feel so satisfied as the viewers. Although their violent actions and ways of seeking justice may be different from ours, their desire for justice is exactly the same.
Have you seen the movies on this list? Which one is your favorite? Let us know your thoughts by tweeitng to us @whatthekpop1!
lee1086 is the co-founder of What The Kpop and is not nearly as twisted as this list would make her seem. She does love a good revenge film however (especially when filled with her favorite Korean actors). When not scaring herself with movies, she loves K-pop and light, romantic K-dramas such as "Oh My Venus" and "What's Wrong With Secretary Kim."
Media: As Credited
Note: Each of these movies are rated for audiences over the age of 18. They are also very violent and can be disturbing, so they are not mean for everyone.
*This list has been updated with new additions since it was originally published.