7 Halloween Makeup Looks Inspired By Your Favorite K-pop Music Videos
Makeup is an essential component of an idol's visual. However, its purpose is not just to make an idol pretty or aesthetically pleasing. Oftentimes in K-pop, makeup is used as a magic wand to create new identities and deliver interesting and different concepts. Ranging from fairies to monsters, K-pop makeup has it all! Just in time for Halloween, here are seven makeup looks you can re-create by getting inspired by some of your favorite K-pop videos!
1) ATEEZ in "WONDERLAND" (Live Stage)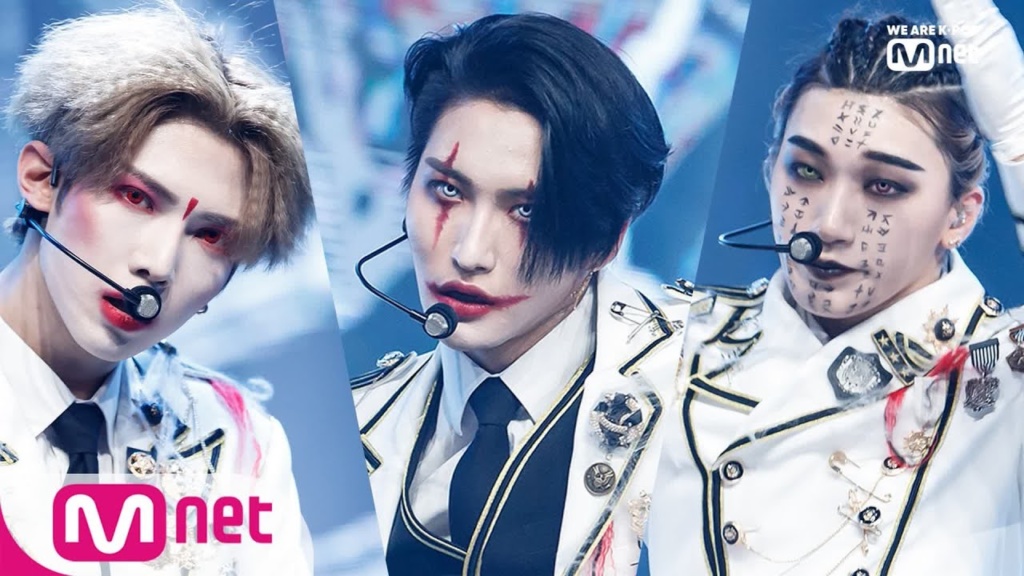 Everything about Ateez's special live stage performance of "Wonderland" screamed perfection, but it was especially epic since it was a special look for a Halloween special. There's no doubt that this look is iconic and will go down in history as one of the best performances, as well as the best hair and makeup concepts ever, in a live stage. Another advantage with trying to re-create any of the members' looks is the fact that you really won't need very much expertise in makeup to get it right. Grab your brushes and face paint and just have a great time!
2) A.C.E in "GOBLIN (FAVORITE BOYS)"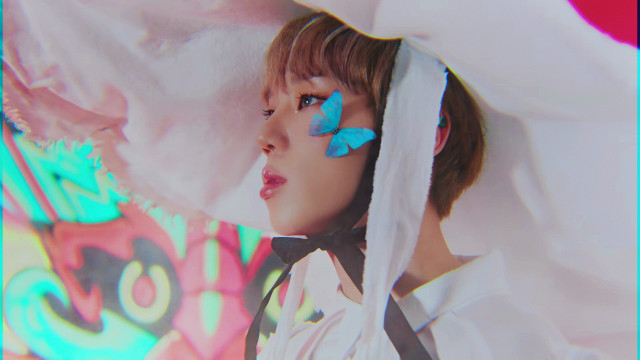 There's good reason why A.C.E is known in the K-pop industry as the Kings of innovative concepts. In their music video for "Goblin," right off the bat we are met with some of the best makeup looks in K-pop boy group history. Chan pairs glossy red eye makeup with raspberry bitten lips. Pearl earrings and a baseball cap? You're ready to go! Donghun keeps it simple with translucent glitter on his eyelids and pulled-back hair. Byeongkwan takes it from 0 to 100 with butterfly hair clips on the cutest space buns, and in another shot, he has a butterfly literally sitting on his cheek. A lightly winged eye and a French manicure for more details, and you've got the look. Wow's metallic black hanbok is contrasted with soft and rosy cheeks with tiny temporary tattoos of a smiley face and Saturn. Overall, you can pick and choose from any of these looks, and you'll instantly be recognized as having great taste!
3) G-DRAGON in "BANG BANG BANG"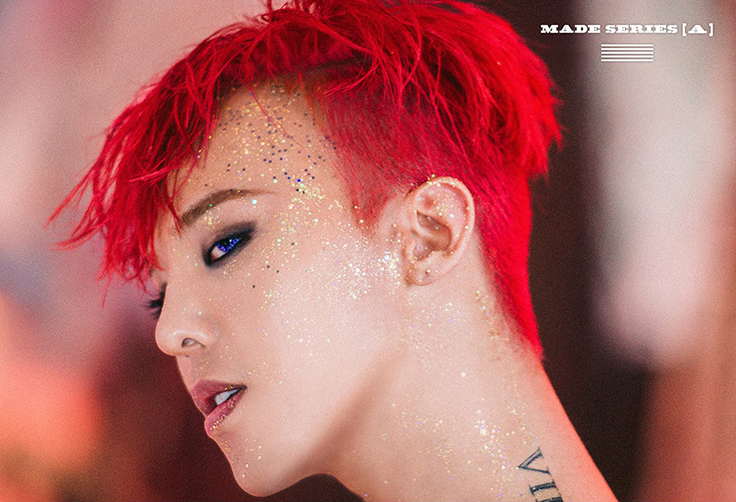 One of the most iconic looks in the history of K-pop was G-Dragon's glitter look. The tutorial for this look is as simple as wearing face glitter on your face as generously as you can, and lining your waterline and eyelid with a thick layer of eyeliner or kohl. Some temporary red hair dye would just be the cherry on top! Don't forget bold dark brows and light ombre, berry lips.
4) SUNMI in "NOIR"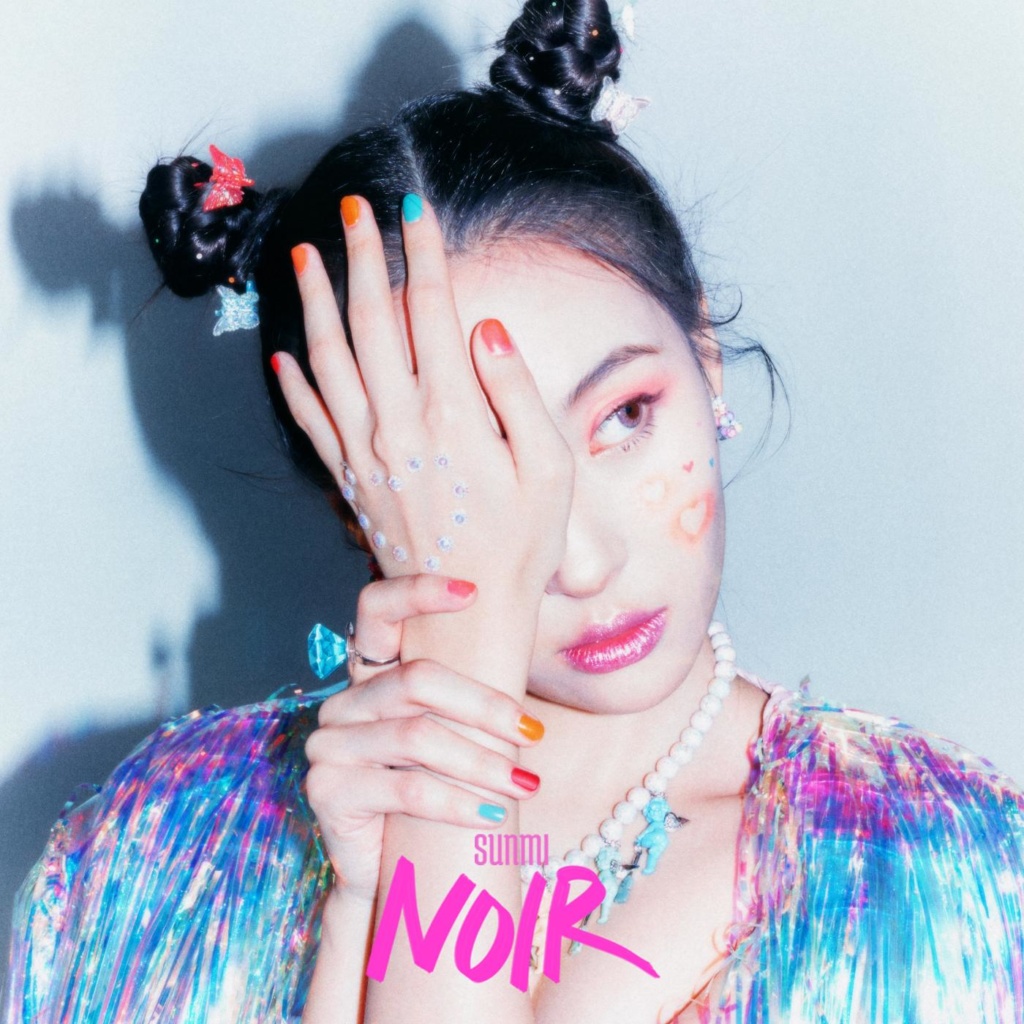 On the album cover and music video of "Noir," Sunmi goes for a simple but impactful makeup look that is strikingly characteristic of her style. Space buns, glittery and glossy baby pink lips, delicately applied bright pink eyeshadow, and the cutest little hearts outlined by the lightest pink glow is all you need to steal her look. Throw in some butterfly hairclips and the biggest ring you can find, and you're ready to go as the queen Sunmi for Halloween!
5) TAEMIN in "DANGER"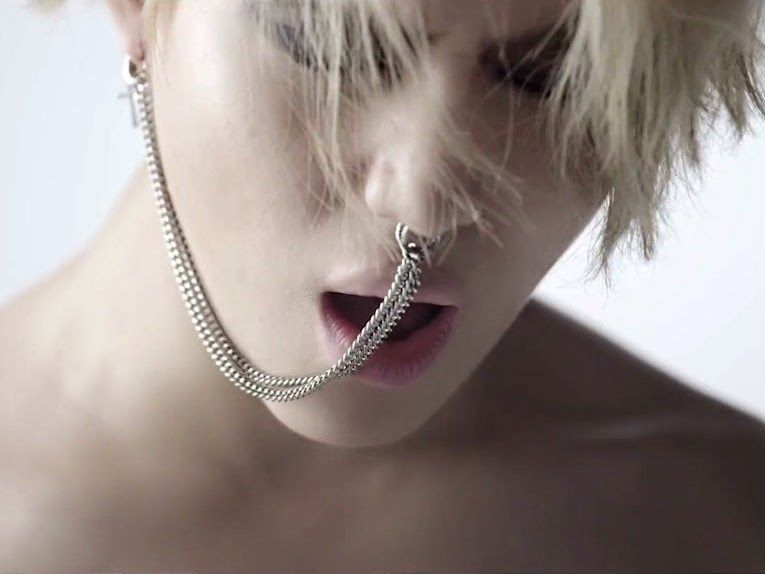 No one does the smokey eye better than SHINee's Taemin, so props to him for making it so iconic that any fan of K-pop would readily recognize Taemin's look from "Danger." Add the slightest bit of red eyeshadow to your waterline for that bloodshot look and some translucent glitter to the eyelid to make them pop. Mess up your hair (carefully), and sport a fake nose ring if possible. There you have it! Taemin's look for "Danger" is all yours.
6) MOONBYUL in "ECLIPSE"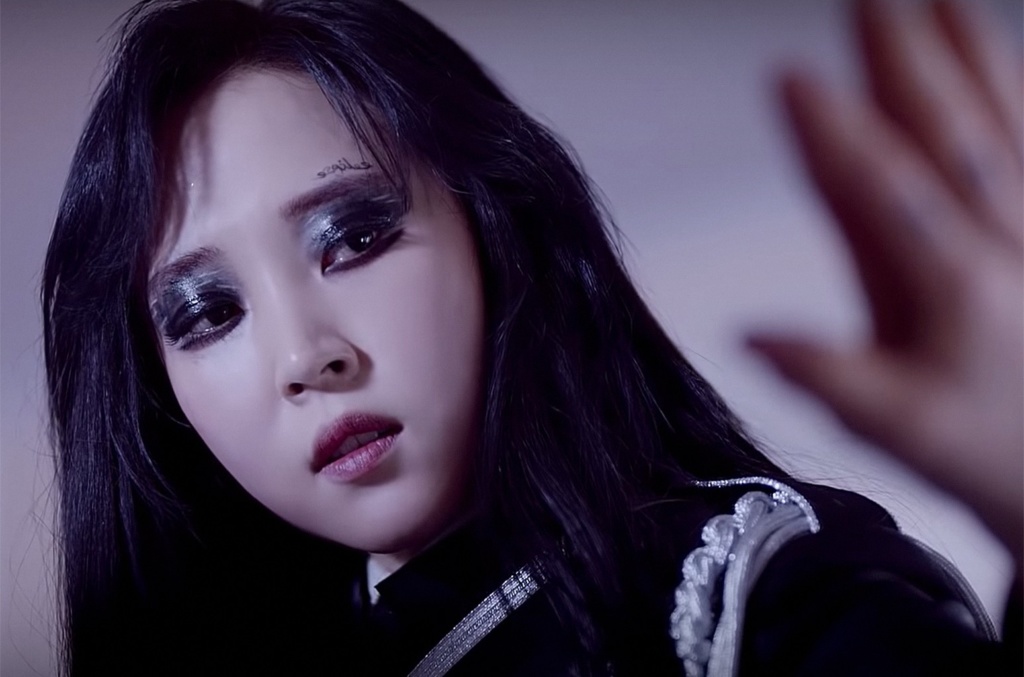 Moonbyul showed fierce duality in her music video for "Eclipse," but what stuck out with most fans was her dark makeup look. As the look is not aimed to be "glamour" or "high fashion," it is super easy to re-create. All you need is black eyeliner and metallic lid topper. The lips have a slight pink ombre to give off the "bitten" effect. It also complements the heavy eye makeup. An incredibly important detail is the tattoo on top of her left eyebrow. Voila! It's just that easy.
7) U-KWON in "HIT THE STAGE"
U-Kwon from Block B made the historic look of Joker his own during a live performance in the dance show "Hit The Stage." You can also do the same by imitating U-Kwon's rendition. Short, radioactive green temporary hair dye, reddish-grey smoked eyes, a maroon lip, and glued down eyebrows covered up with some temporary tattoos make this look stand out! All of this coupled with a red satin shirt, a blazer and some more temporary tattoos means you're good to go!
HONORABLE MENTIONS:
Since K-pop is so heavily focused on amazing concepts and great makeup, there is no shortage of fantastic looks for your to imitate this Halloween!
Some of our other favorite makeup looks include Baekhyun's bejeweled eye makeup in EXO's "KOKOBOP" MV, Yiren's sparkly face makeup in EVERGLOW's "Dun Dun" MV, Chungha's jeweled look in "Snapping," Jennie's smudged red eye makeup for BLACKPINK's "How You Like That, any of the iconic looks sported by VIXX in videos like "ERROR" and more, Taemin's "bruised" makeup from "Criminal," The Boyz and their flower face makeup and stickers sported during a "Music Bank" performance of "Bloom Bloom," Sulli's rainbow makeup from "Goblin," EXO's bad boy makeup as X-EXO during "Obsession" promotions, and so much more!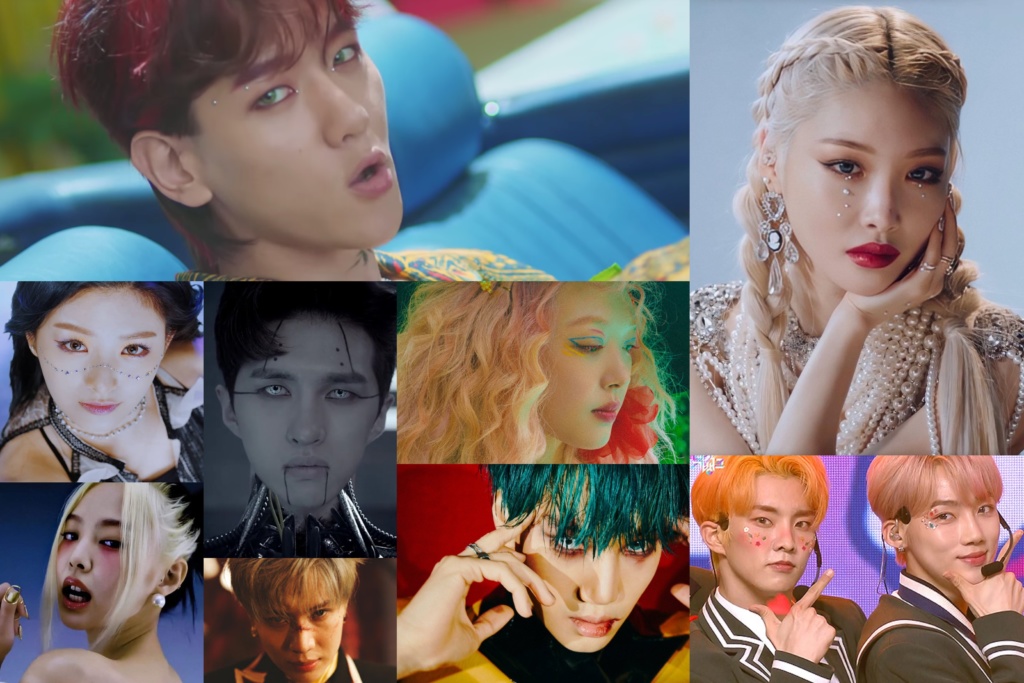 ---
From understated looks to outrageous and fun makeup styles, there is something for everyone to try this Halloween, regardless of each individual's level of makeup skills! From pretty and glittery to fierce and scary, which one of these looks inspire you the most?
Which one of these looks is your favorite? What other makeup look would you add to the list? Let us know by tweeting to us @whatthekpop1!
Ishani Sarkar is a self-professed learner for life, trying to find meaning and happiness in the smallest of things. She found her safe haven within the world of Korean entertainment and she's never letting go.
Media: As Credited
Featured Image: Makeup (L), YG Entertainment (R)