5 Korean Thrillers To Keep You On The Edge Of Your Seat This Halloween
Halloween is just around the corner, so why not enjoy a little scare? Thrillers can go beyond a little frightening from mind games and twists to anxiously waiting for a killer to be revealed. This genre of films has a wide range!
The intense scares, the psychologically frightening, or something simply thrilling: all make for great entertainment. Here is a short list of a few of our favorite Korean thriller films that are not for the faint of heart! Viewer discretion is advised!
Now, let's get a little crazy… seriously!
1) "Old Boy"
Starting this list with one of the most intriguing and disturbing films this genre has to offer, the 2005 film "Old Boy" has made its way onto just about every Korean thriller and psychological thriller film list (and for good reason!).
Despite its taboo and graphic content, the film captures viewers from the very start as the drunk main character Dae-Su is abducted and held hostage for fifteen years. He then wakes up from a drug-induced coma on a random rooftop, leaving him to seek out his captors and take vengeance.
Personal Review: If you want a movie that really messes with your mind and perhaps even your life, this movie is for you!
"Old Boy" is one of the best examples of a great psychological thriller! Its complexity goes beyond its chaotic and mind-rattling storyline. The characters are beyond what they seem and leave the viewer to question everything along the way. The film leaves you feeling confused and mortified.
It is most definitely not for the faint of heart as the topics it discusses and its major plot points are on the more severe side, but if you can handle such themes, it definitely worth the watch!
Warning: There are scenes meant for a mature audience, so this film is not intended for a younger audience.
2) "Insane"
A thriller that is sure to live up to its title, "Insane" follows the story of Kang Soo Ah, a woman who is kidnapped and taken to a psychiatric hospital under mysterious circumstances.
Constantly put under drugs and subjected to violence, she begins to keep a journal of the horrifying acts that occur within the hospital walls. Her only hope is Na Nam Soo, a PD who receives her journal one year following her abduction and seeks her out, only to find she is being held in prison as a suspect for murder.
Personal Review: The title truly says it all! The film makes the viewer feel as though they are becoming insane as they witness the events as Kang did.
From the corruption and unethical acts within this mysterious, isolated hospital to the frantic attempts Kang makes to escape, it is nightmarish! The feeling is so extreme that even the ending makes the viewer have a feeling of "what just happened?" that lingers well after watching.
Warning: There are scenes meant for a mature audience, so this film is not intended for a younger audience.
3) "Forgotten"
We continue onto our last entry of psychological thrillers! What can I say? Korea has loads of these films, and they are amazing!
"Forgotten" is exactly that as Jin Seok is left to find out the details behind the mysterious abduction of his brother who, after returning nineteen days later, is a seemingly different man.
Starring Kang Ha Neul, this entertaining plot will keep you locked to the screen in order to find the answers as his character has to piece together something much bigger than he imagined. The movie and trailer are both available on Netflix.
Personal Review: The twists and turns in this film will make you dizzy. Just when you think you've figured it out, think again! This story will prove you wrong!
The plot dives much further into the dark and twisted and will keep you thinking "How?" and "What?" right until the very end. There is so much that happens within this film's one hour and forty-nine minute run time, it will feel much longer than it really is, but in a "how did they fit so much into such a short time?" feeling.
Warning: There are graphic, violent scenes and gore, much of which are likely too much for younger audiences.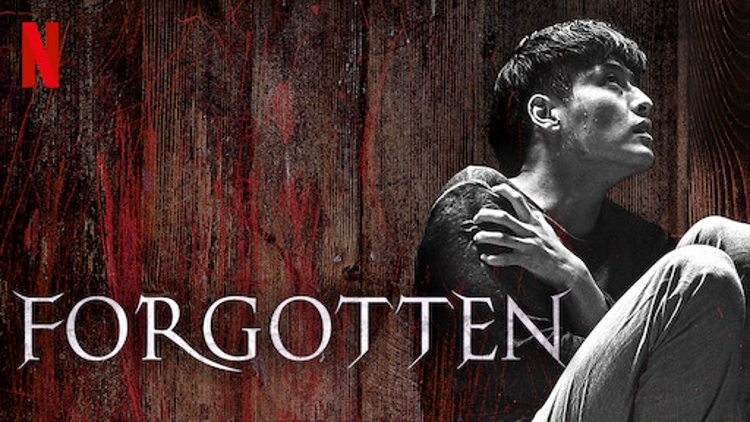 4) "The Silenced"
Another film that likes to play a few mind games with viewers, "The Silenced" is a movie that keeps you guessing and odds are you won't be right!
Starring Park Bo Young as Joo Ran, a sickly girl who attends a boarding school, she befriends Yeon Duk, played by Park So Dam. Set during the Japanese Occupation of Korea, this boarding school is more than what meets the eye as soon girls start to go missing or simply returning home under suspicious circumstances. This leaves Joo Ran and Yeon Duk to find out what is going on, but at what risk?
Personal Review: This movie is an interesting watch. Being set during the Japanese Occupation, it shows the government shifts in Korea at the time and how much of it affected the daily lives of Koreans.
The film does have rather average ratings and reviews, but I highly recommend it if you are looking for something to watch. It has twist and turns and a few crazy, intense moments that will likely confuse you. It isn't really scary, but it is pretty thrilling as it keeps you on your toes as you try to figure out just what is going on.
Warning: The film doesn't have anything severely frightening, but it can be a bit gory at times.
5) "Blind"
After losing her eye-sight and little brother in a car accident, Soo Ah leaves the police academy to go on with a normal life. Three years later, she is a witness to a hit-and-run accident and has to prove her other sense are as reliable as anyone else with sight. However, a twist of fate might prove her previous accident was somehow connected.
Personal Review: This film was well paced and emotional. It is a great movie, with amazing acting from from leading actress Kim Ha Neul. It's not a scary movie as far as giving you jump scares, but it's suspenseful due to a fear of the unknown. It gives the fear of reality and life. In addition, it shows that people are sometimes very scary.
Warning: There are few graphic scenes. However, a dog is harmed in this film. It is not shown onscreen, but it is alluded to off camera and can be distressing to some viewers. Do not watch if such scenes affect you negatively.
BONUS
"Spellbound"
To help balance some of the intensity and darkness of the previous films listed above, here is a film for those of you who prefer a little scare with lots of laughs!
"Spellbound" follows Yeo Ri, a woman who works at Jo Goo's horror magic show. The only catch is she can actually see ghosts. The easily frightened Jo Goo can't help but fall for the shy and mysterious Yeo Ri, but her ghostly companions have no problem creating chaos for the two of them as he tries to help her get to the root of her frightening abilities.
Personal Review: This is perhaps one of my favorite spooky comedy films! It has great laughs, silly characters, and the occasional scare (but nothing too bad!). Son Ye Jin and Lee Min Ki have incredible chemistry and portray these characters very well! So, if you like the idea of a spooky rom-com, this is for you.
Warning: There is nothing severely frightening, but some of the jokes made are not necessarily meant for children and young audiences.
Have you seen any of these films? Which one is your favorite? Let us know your thoughts by tweeting to us @whatthekpop1! Stay tuned for more scary movie recommendations coming soon!
Shay1105 is a featured writer for What The Kpop and highly recommends these movies, especially the bonus. Enjoy!
Media: As Credited
Featured Image: OAL Media Contents Group