12 Of The Most Iconic Outfits Ever Worn In K-pop
A vital component of being a K-pop artist is being able to deliver various concepts with ease. This involves the whole process of hair, makeup, and (of course!) costumes. Just as the music itself is important, an idol's appearance is just as crucial for them to be able to convey the message they aim to express.
As such, there have been multiple times that costumes have taken the center stage, quite literally, in K-pop music videos, as well as stage performances. Keep reading to find out more about some of these costumes and even gather some Halloween inspiration while you're here!
1. CL IN "I AM THE BEST"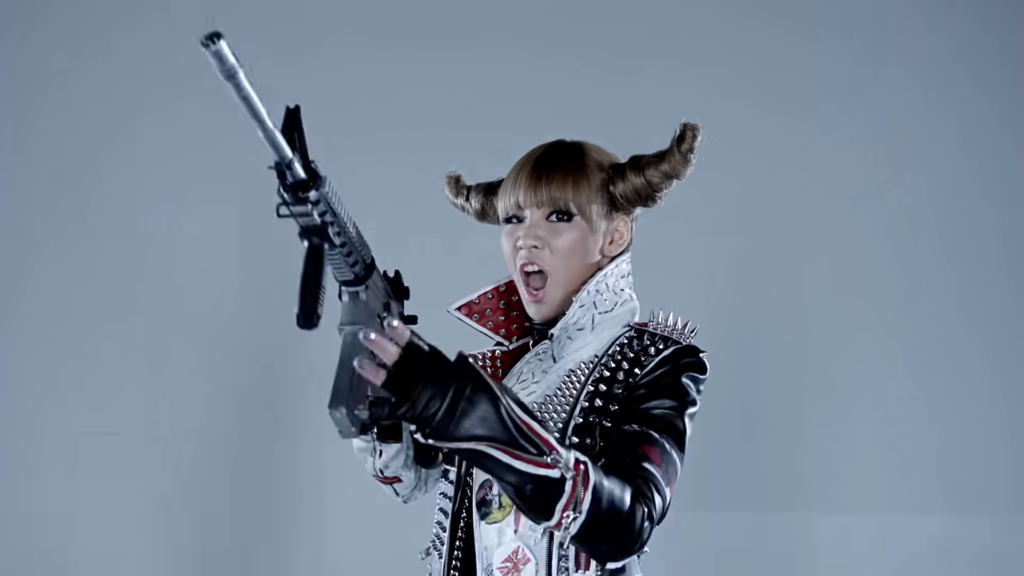 CL's iconic costume will undoubtedly go down in K-pop history as one of the most intricate and unique outfits ever. Safe to say, she pioneered the futuristic concept. In fact, all of the members' outfits in this music video are truly iconic! You need a certain amount of spunk and edge in order to be able to pull off aoutfits of this caliber and 2NE1 had all of it and more!
2. YOOA IN "BON VOYAGE"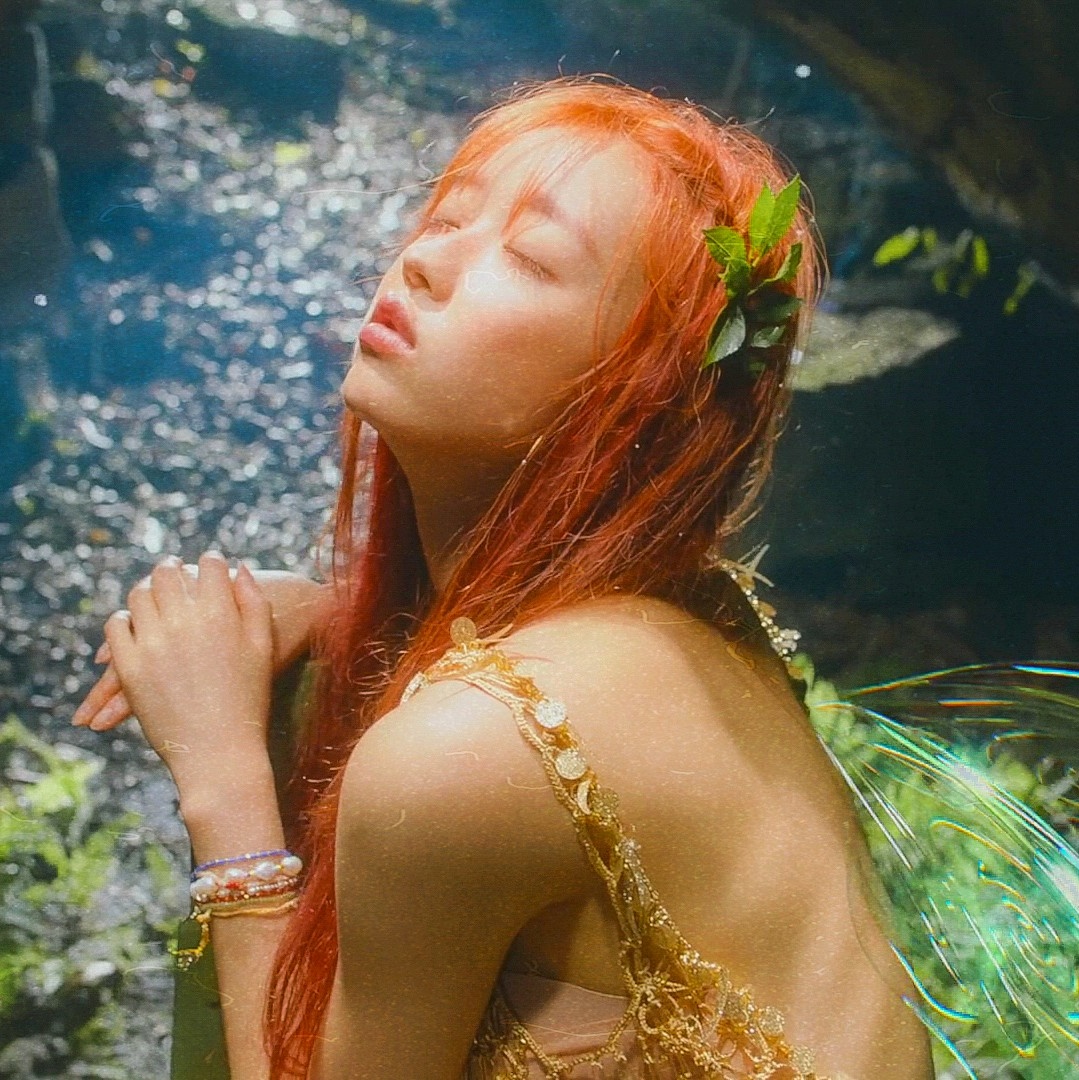 YooA's solo debut with "Bon Voyage" was not just musically beautiful but also a visual masterpiece. Every single detail was crafted with ingenuity, especially her own outfit. YooA is the "Queen of Spring," all flora and fauna in her magical outfits inspired by Mother Nature. The sparkling, gold outfit is definitely going to be remembered as one of the most beautiful outfits to be worn in a K-pop music video ever.
3. G-DRAGON IN "FANTASTIC BABY"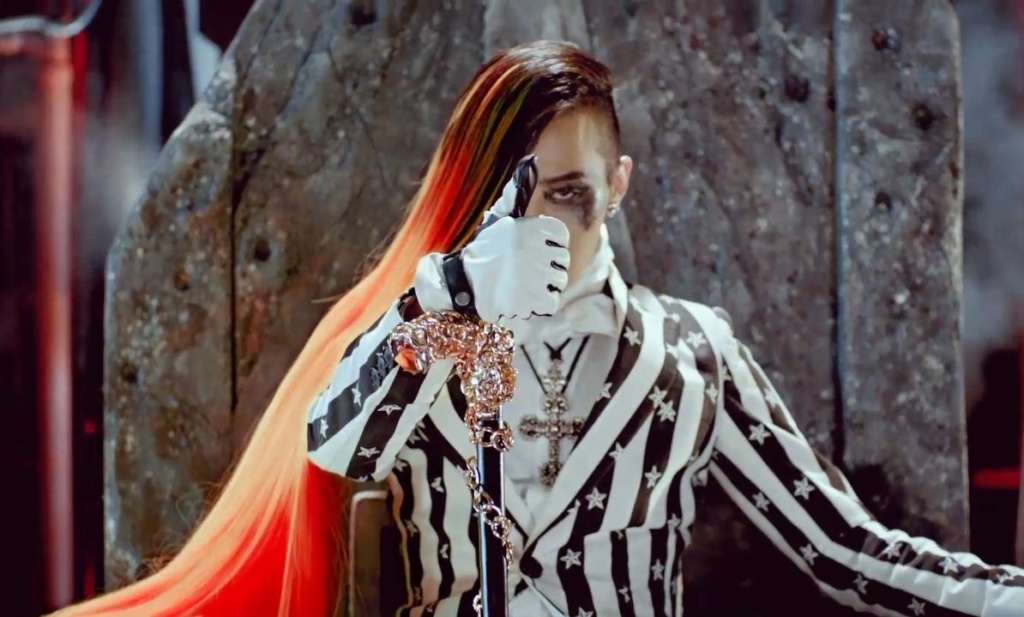 It must be true that birds of a feather flock together. CL and GD's friendship is one of the most precious and adorable ones in K-pop, so it is no surprise that G-Dragon would be on this list as well!
While all the members had unique concepts for the "Fantastic Baby" music video in order to properly pull off the extreme concept of the music video, GD's outfit takes the cake for being iconic. He is popular for being experimental with his appearance, making most of his outfits pretty distinct. While we also love the other outfits in this video (particularly T.O.P's various looks), there's just something about this one from GD which makes it one of the most iconic and easily recognizable outfits in the history of K-pop!
4. KARA IN "MISTER"
Who can forget the iconic outfits worn by the KARA members in their music video for "Mister"? One look and you know exactly what video these outfits are from. Any true K-pop fan would recognize this outfit as a cultural reset in the Korean music world. The outfit is extremely easy to recreate: just a white crop top, orange joggers, belts, and kicks would do the trick. However, it goes down as one of the most iconic outfits in K-pop!
5. F(X) IN "RUM PUM PUM PUM"
Plaid never looked so cool until f(x) sported it in their music video! All the lovely ladies wore a variation of plaid and black in the music video for "Rum Pum Pum Pum." Fans went wild as the end result was absolutely fantastic. They sure know how to set a trend!
6. MONSTA X IN "SHOOT OUT"
All the members of MONSTA X looked hot as lava in their leather outfits for the stage performance and music video of "Shoot Out." Their outfits are always coordinated perfectly with their concept and with such as badass concept, it is no surprise that the members looked absolutely stunning during these promotions.
7. RED VELVET IN "DUMB DUMB"
Red Velvet never ceases to deliver when it comes to great concepts. One such iconic outfit concept was when the girls dressed up in doll-like mini-dresses with an apron and stockings and pulled their hair into tight, stiff plaits. There's surely no K-pop fan alive that wouldn't instantly recognize this outfit!
8. EXO IN "OBSESSION"
The stylist who arranged the outfits for the EXO members in their music video for "Obsession" definitely deserves a raise for those outfits clearly created history. Not only were they incredibly attractive, they were also unique when coupled with the perfect hair and makeup. Everything went together just right, creating a synergy that reflected EXO's own powerful aura on stage.
9. ORANGE CARAMEL IN "CATALLENA"
A list about costumes can never be complete without mentioning Orange Caramel and the members' outfits in the music video for "Catallena." The video brought up important topics due to its message, and several of those outfits played a big part in the message that was portrayed. It's safe to say that K-pop fans would recognize these outfits anywhere!
10. BLACKPINK IN "HOW YOU LIKE THAT"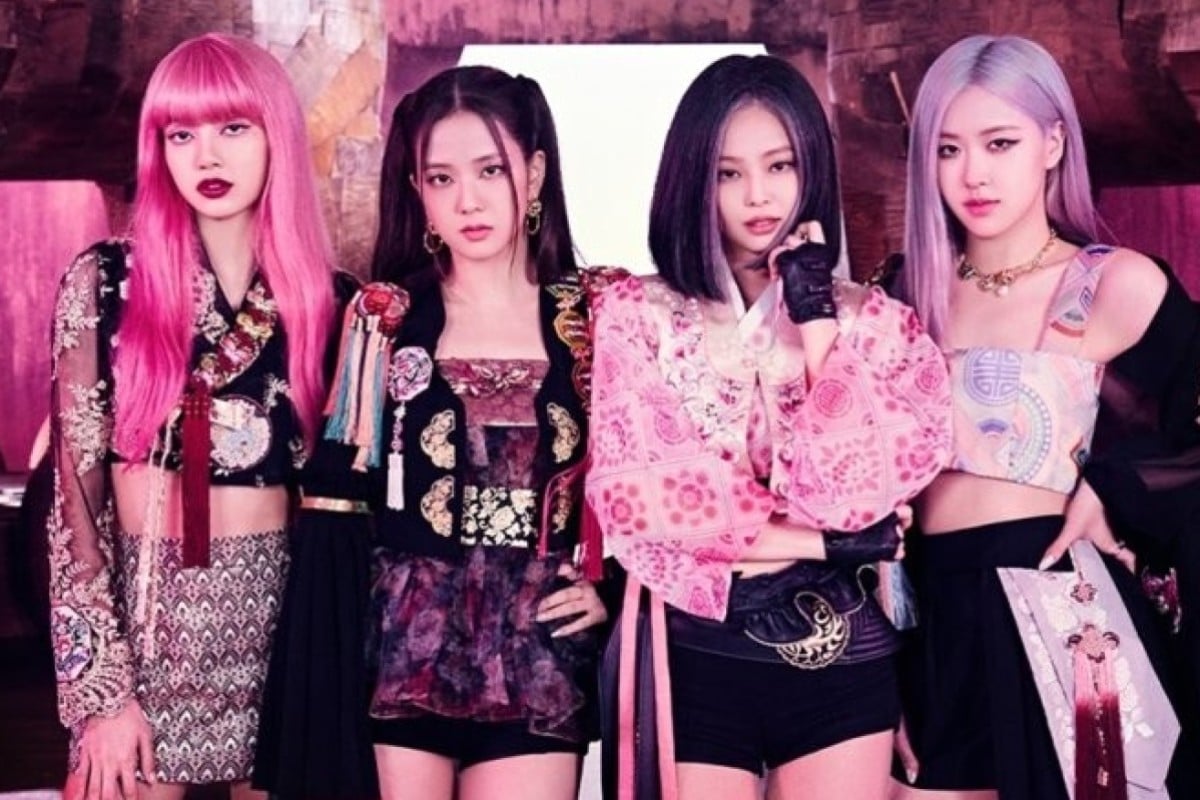 BLACKPINK made waves in K-pop, as well as the fashion world, when they showed up in modernized hanboks for their music video of "How You Like That." The song was an instant hit and so were the outfits. In fact, many other groups have also been incorporating hanboks or other Korean outfits into their music videos during 2020, including A.C.E and more. This is one trend we absolutely love!
11. BTS IN "IDOL"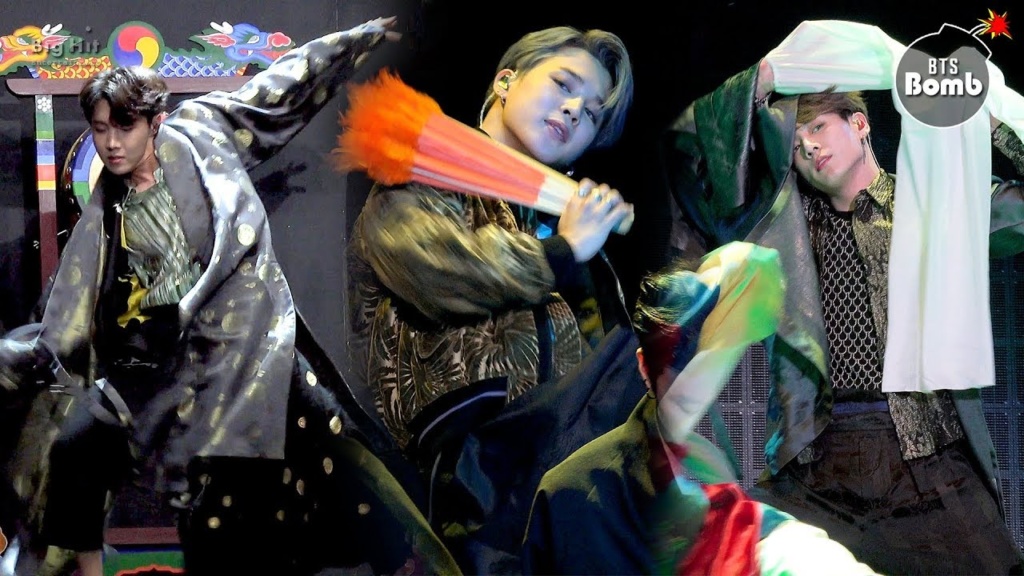 Last but not least, BTS' outfits during their traditional dance performance in MMA 2018 remain superior when it comes to intricate stage outfits. J-Hope, Jimin, and Jungkook simply took the audience's breath away with their introductory performance. If you thought it couldn't get any better, it actually did when the rest of BTS came out in their traditional outfits as well. It was a legendary performance which will be remembered in the years to come!
12. SNSD IN "GEE"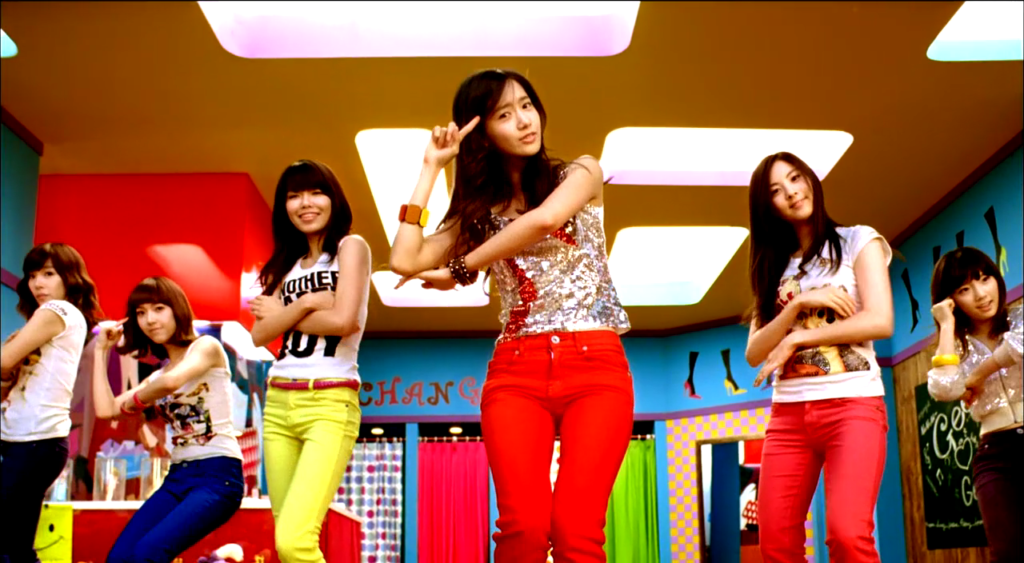 The ladies of SNSD have had many iconic looks, but they've perhaps never had a more iconic look than they did in their video for "Gee." With their skinny-leg jeans in various colors, white t-shirts, and heels, this is still a popular song and video for good reason! This song swept the nation (and Asia as well) and these outfits became a huge trend. In fact, fellow SMTOWN group SHINee solidified the trend through the release of their song "Juliette" around a month later when they sported pastel versions of the jeans in their video.
---
Although there are numerous other outfits that could have been included in this list, these are just a few of our favorites! To name all of the amazing outfits in K-pop could have filled up numerous lists, but a few of our other favorites are miss A in "Bad Girl, Good Girl," SHINee in "Everybody," A.C.E in "Goblin," Wonder Girls in "Be My Baby," any of the amazing looks by VIXX, and more! We love all of these iconic looks and so much more.
Which one of these outfits do you think was the most iconic? What else would you have added to the list? Let us know your thoughts by tweeting to us @whatthekpop1!
Ishani Sarkar is a self-professed learner for life, trying to find meaning and happiness in the smallest of things. She found her safe haven within the world of Korean entertainment and she's never letting go.
Media: As Credited