26 K-Pop Idols Who Rocked Orange Hair
Happy October! In honor of Halloween— with its staple of spooky orange pumpkins and the autumn season currently in full swing with its beautiful orange leaves— we put together this list of K-pop idols rocking orange hair!
While K-pop idols are no strangers to dying their hair vibrant colors, quite a few idols have dyed their hair orange. Orange probably doesn't top your list of hair colors you'd try personally, but these idols look absolutely stunning in it. Some groups even had several members trying orange at different times, making it quite difficult to chose only one member from the groups listed.
Nonetheless, after many, many pictures of orange-haired idols, we were able to bring the list down to 13 female idols and 13 male idols. With shades ranging from orange peel orange all the way to fiery red-orange, these idols show they can pull off any hair color with ease!
Without further ado, check out these 26 K-pop idols that rocked orange hair!
13 Female Idols
HyunA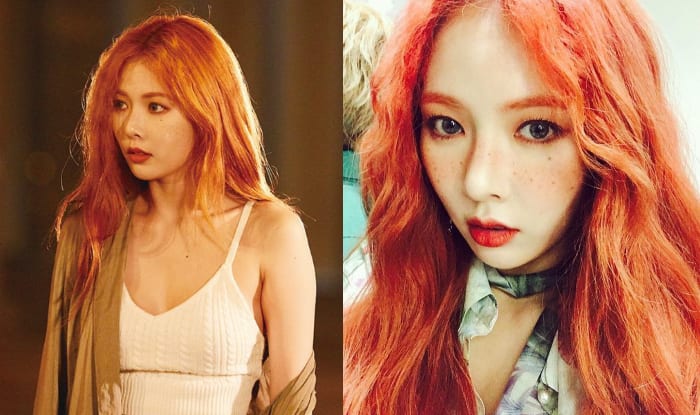 SNSD – Taeyeon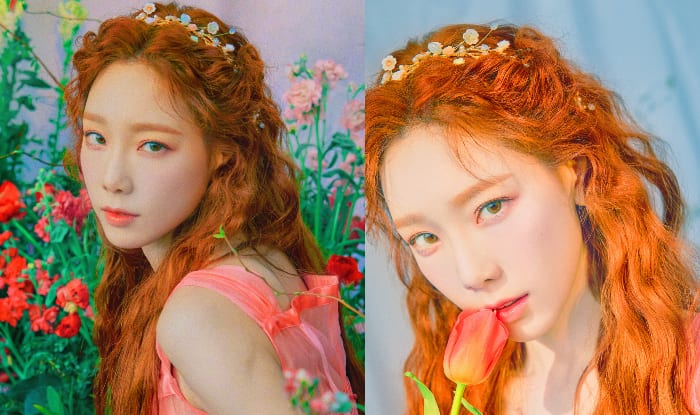 EXID – Junghwa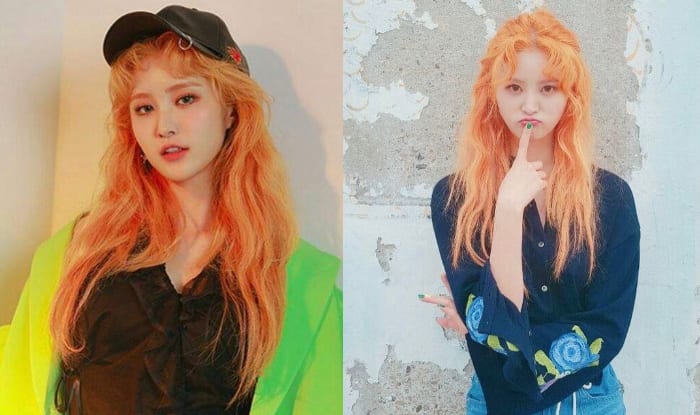 Red Velvet – Seulgi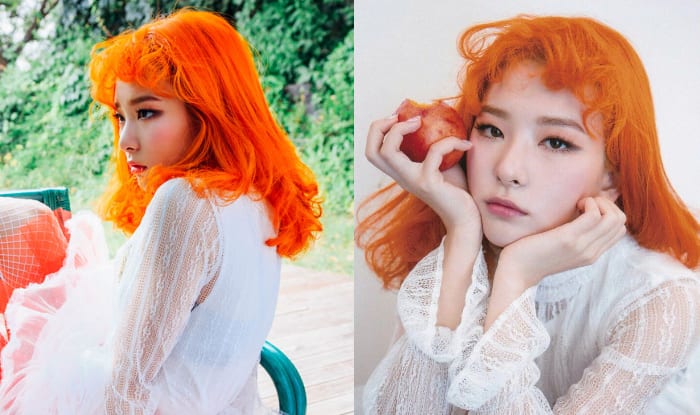 TWICE – Sana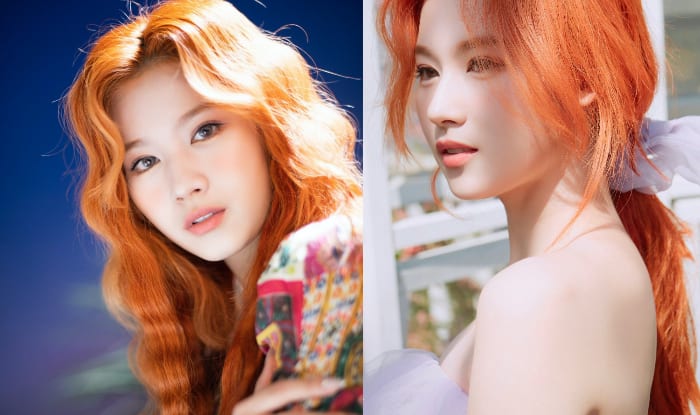 MAMAMOO – Hwasa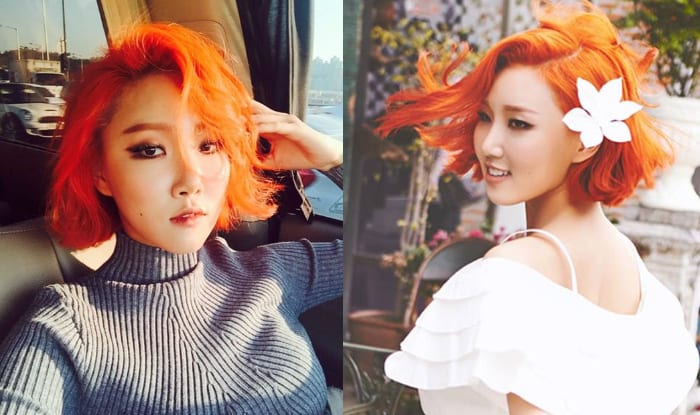 GFRIEND – SinB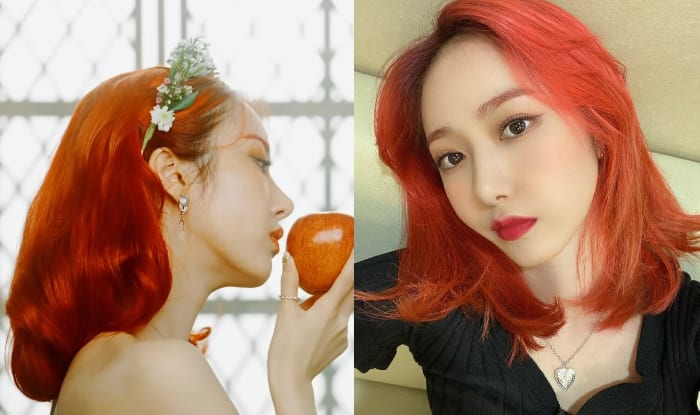 BLACKPINK – Lisa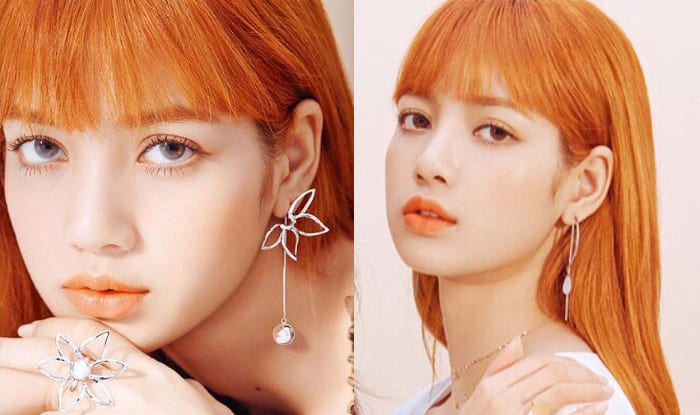 WJSN – Mei Qi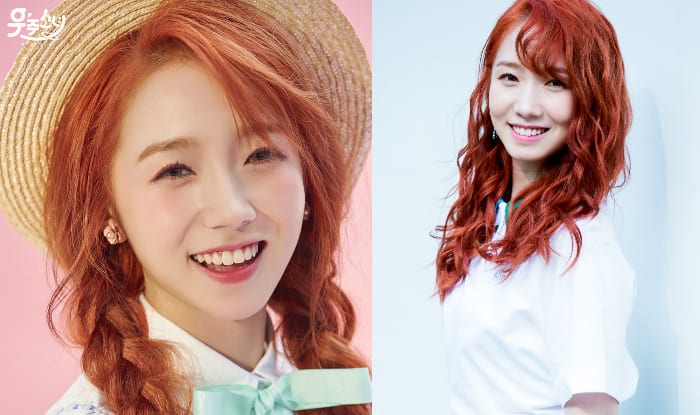 gugudan – Mina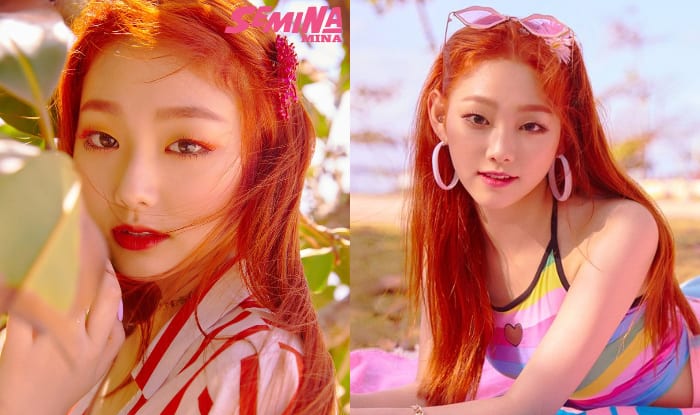 LOONA – ViVi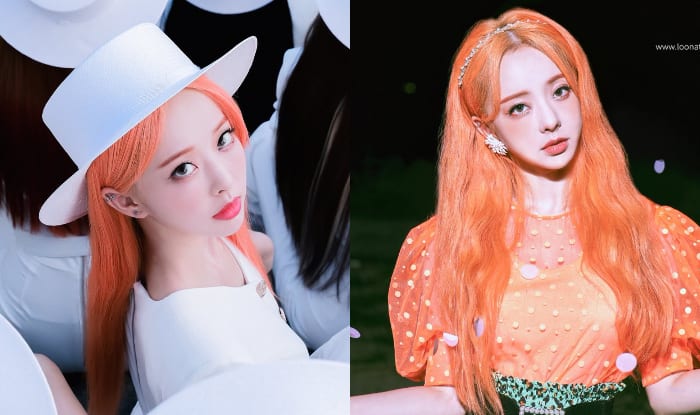 Weki Meki – Doyeon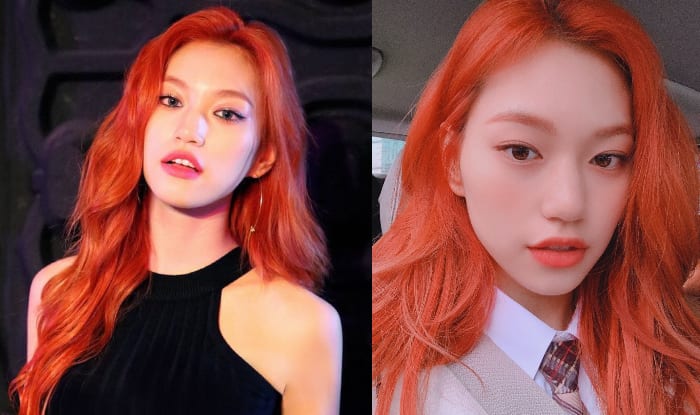 Dreamcatcher – Handong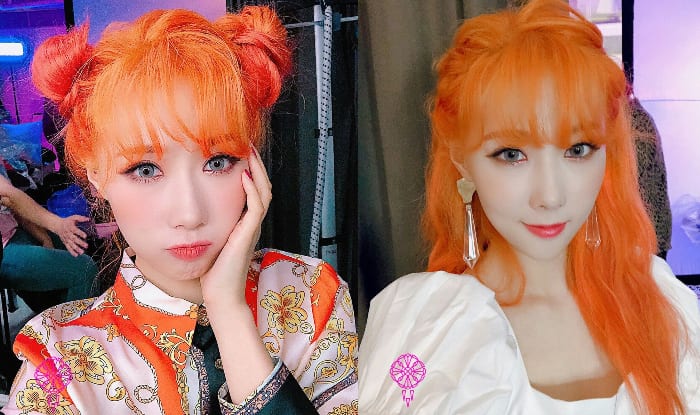 13 Male Idols
Super Junior – Heechul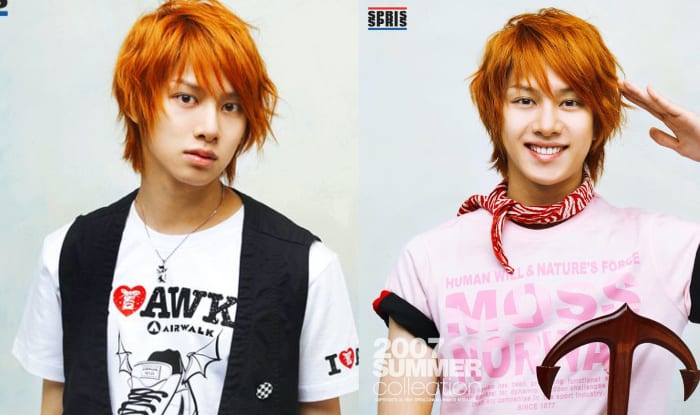 SHINee – Onew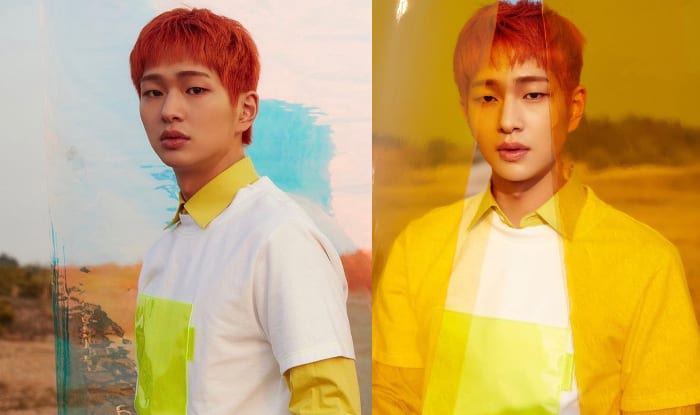 EXO – Sehun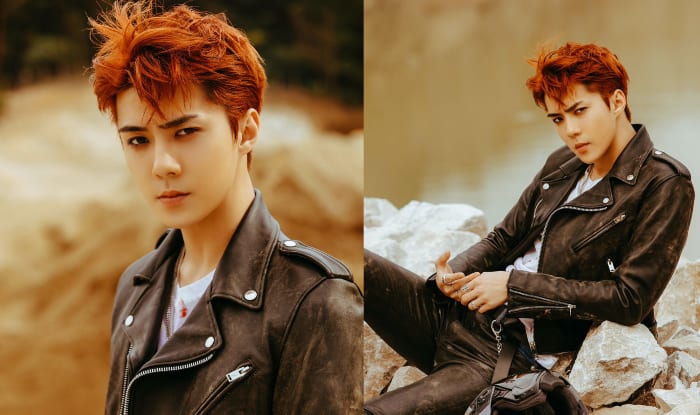 BTS – J-Hope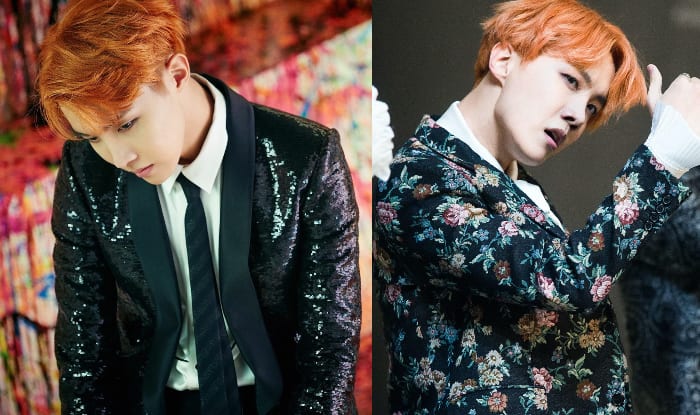 Ha Sung Woon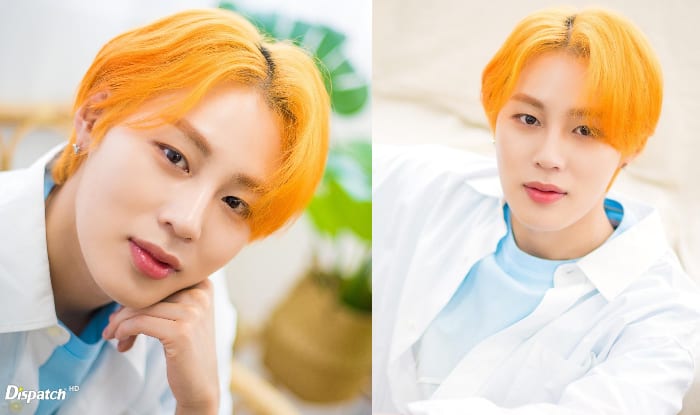 MONSTA X – Kihyun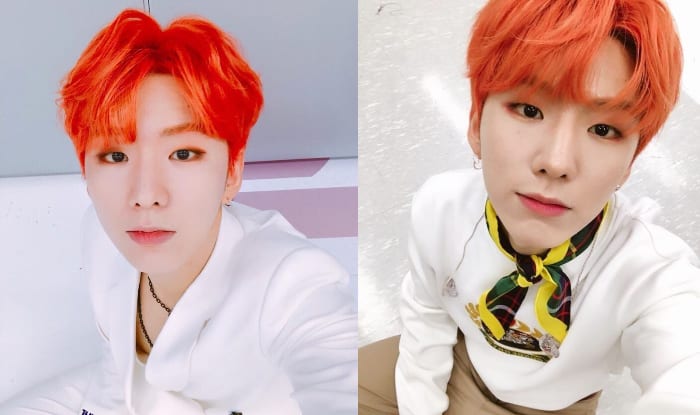 Wonho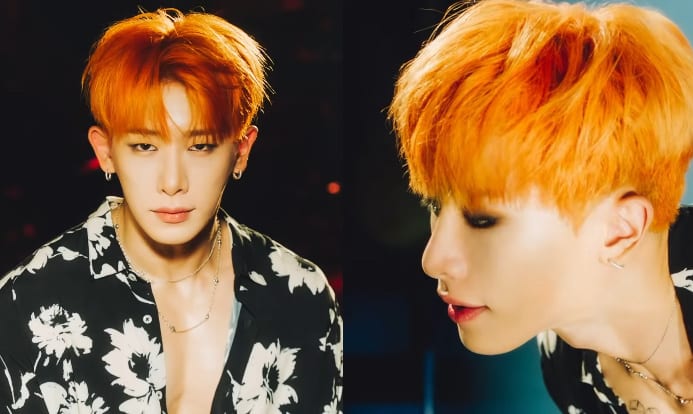 VAV – Baron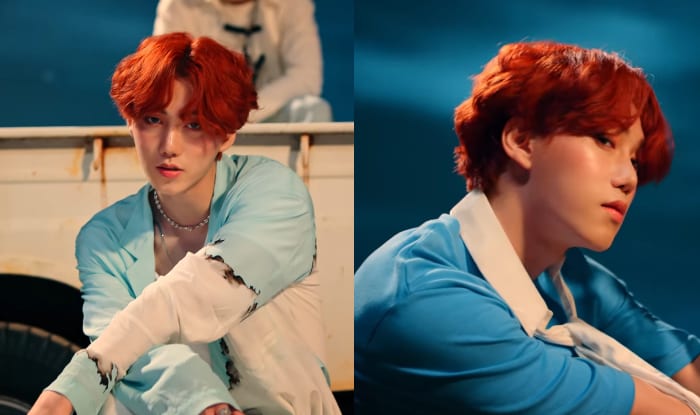 Stray Kids – Felix
NCT – Jungwoo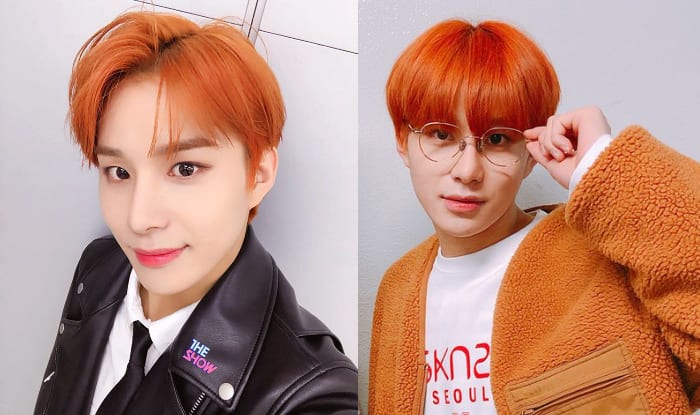 THE BOYZ – Q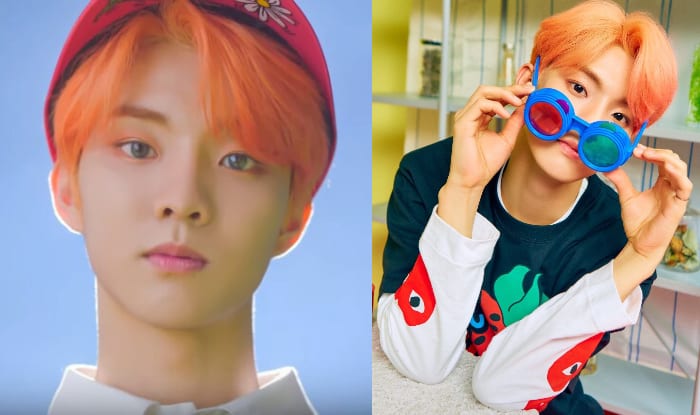 ONEUS – Seoho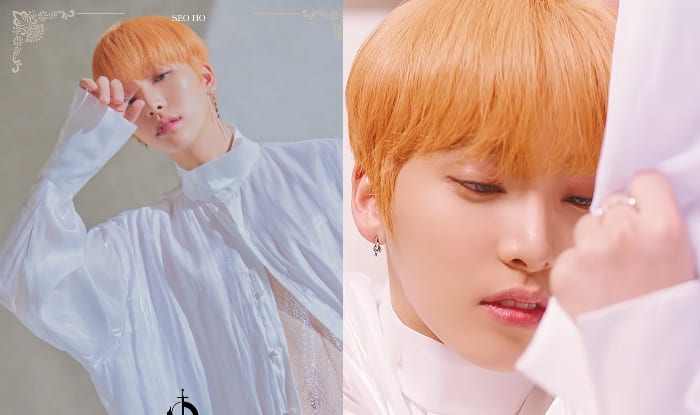 VERIVERY – Minchan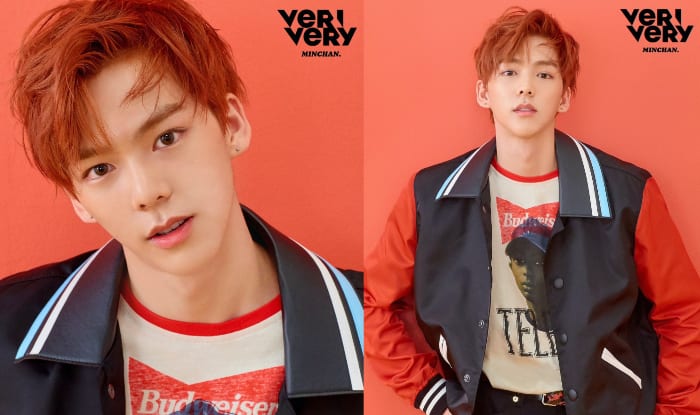 Although many other idols have rocked an orange-toned hair style, these were a few of our favorite looks. With Halloween right around the corner, we hope you can get some inspiration from these fabulous orange shades!
Did you enjoy our list of idols that rocked orange hair? What other idols would you have included on the list? Let us know your thoughts by tweeting to us @whatthekpop1!
Papillon8689 has been a K-pop fan since 2009. In her spare time, she enjoys watching K-dramas and more K-dramas. She enjoys music from various K-pop groups though Super Junior is her number 1!
Media: As Credited