Gong Yoo And Park Bo Gum's "Seobok" Drops Official Posters And Release Date
The movie "Seobok," which is receiving a lot of attention due to well-known actors Gong Yoo and Park Bo Gum, confirms that it will be released in December through the reveal of its official posters!
"Seobok" is a story which follows Kiheon, played by Gong Yoo, a former intelligence agent who gets assigned to the top secret mission of guarding humanity's first cloned man named Seobok.
The character of Seobok, who is played by Park Bo Gum, proves to be an invaluable being who holds the secret to eternal life. Due to several forces who take interest in the experiment's potential, Kiheon gets involved in dangerous situations that were set in order to to take possession of Seobok.
The movie reinterprets the story of Xu Fu (pronounced "Seo Bok" in Korean) and brings it into the modern era. Originally, Xu Fu was an alchemist and explorer during the Qin Dynasty and was sent out by Qin Shi Huang twice in attempts to find the elixir of life. Filming for the project began in May 2019 and finished in October 2019.
The posters portray two men in conflicting situations. The afterimage of former intelligence agent Kiheon (Gong Yoo) reflected in the intense light in the dark conveys the complicated feelings taking on the "last mission of his life" while the "immortal existence" of Seobok (Park Bo Gum) overwhelms the atmosphere with only his silhouette.
"Seobok"' will be shown in theaters nationwide this coming December.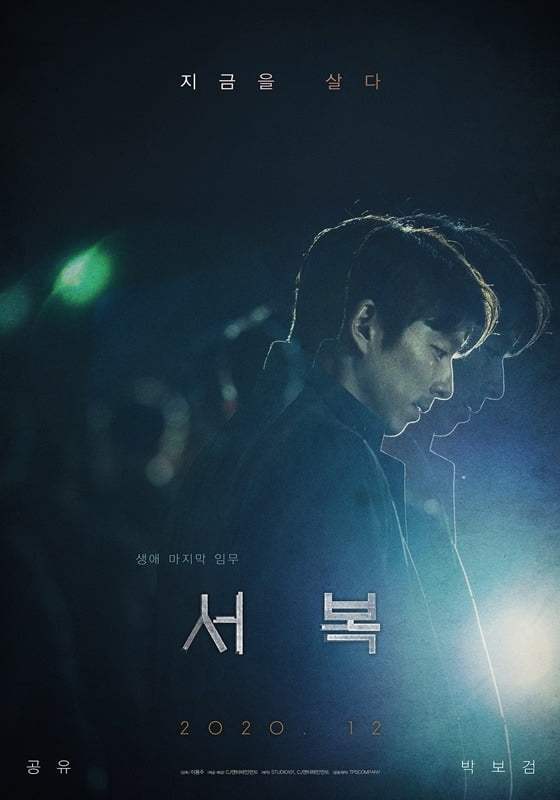 Are you excited about this film? Let us know your thoughts by tweeting to us @whatthekpop1!
Ishani Sarkar is a self-professed learner for life, trying to find meaning and happiness in the smallest of things. She found her safe haven within the world of Korean entertainment and she's never letting go.
Media: Naver