AKMU's Lee Suhyun Shows Off Perfect Fall Fashion For Youth In New Photoshoot For Marie Claire Korea
AKMU's Lee Suhyun is the star of a new photoshoot for Marie Claire magazine in Korea!
On October 22nd, the magazine revealed a photoshoot and interview with the talented singer where she shows off the perfect fall fashion for trendy and stylish youth. Modeling outfits like an embroidered cardigan from Marc Jacobs and knit beret from Romanchic or suede overalls from Longchamp with a printed sweated from Polo by Ralph Lauren, the 21-year-old star keeps things age appropriate with her aqua hair color, smoky eye makeup, and peach cheeks. Overall, the half-hipster, half-chic look is great for the lovely young singer and manages to convey the feeling of her music style as well.
In the interview, Lee Suhyun talked about what it felt like to make her official solo debut instead of a member of the duo of AKMU (Akdong Musician). She revealed, "I thought I should try a completely different song than from when I'm part of Akdong Musician." She continued, "[My song] "Alien" was made totally with a pop sound. As a musician, it was a new attempt for myself. However, I had wanted to try the dance-pop genre someday since it's my favorite genre."
She also went on to reveal that previously her biggest goal was to convey her message and words through her songs. With this new solo release, however, she said her biggest goal was just to make it fun. Due to that concept, she stated that is why she decided to change her hair color so drastically and to play around with such varied makeup looks and accessories. She said during filming that it was quite difficult to use the different hairpieces and accessories, but one she got used to it, she felt it could quickly become addictive. As such, she felt that it might then become hard to go back to her normal self.
"While trying this, I got conflicting thoughts that came out at the same time: "This is really fun" and "Wow, this is dangerous." When asked why she felt like it was dangerous, she responded, "This is just a very fun game, and I realized I shouldn't become addicted to it."
For the full interview, click here to read the original article on Marie Claire's website or pick up a copy of the magazine to see the full photoshoot!
In the meantime, check out some of the photos below!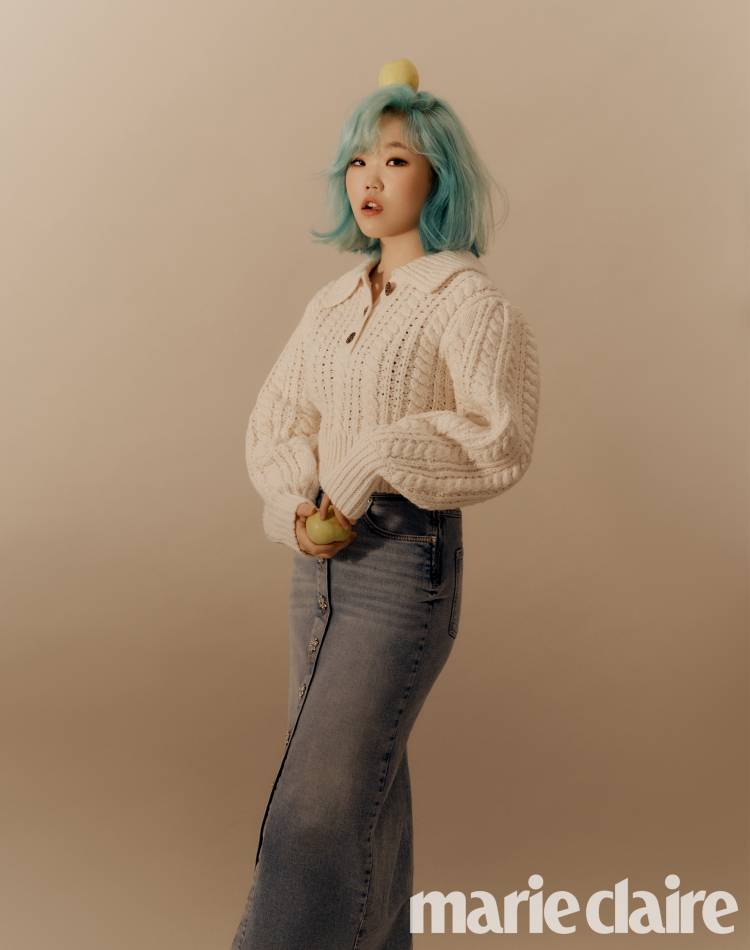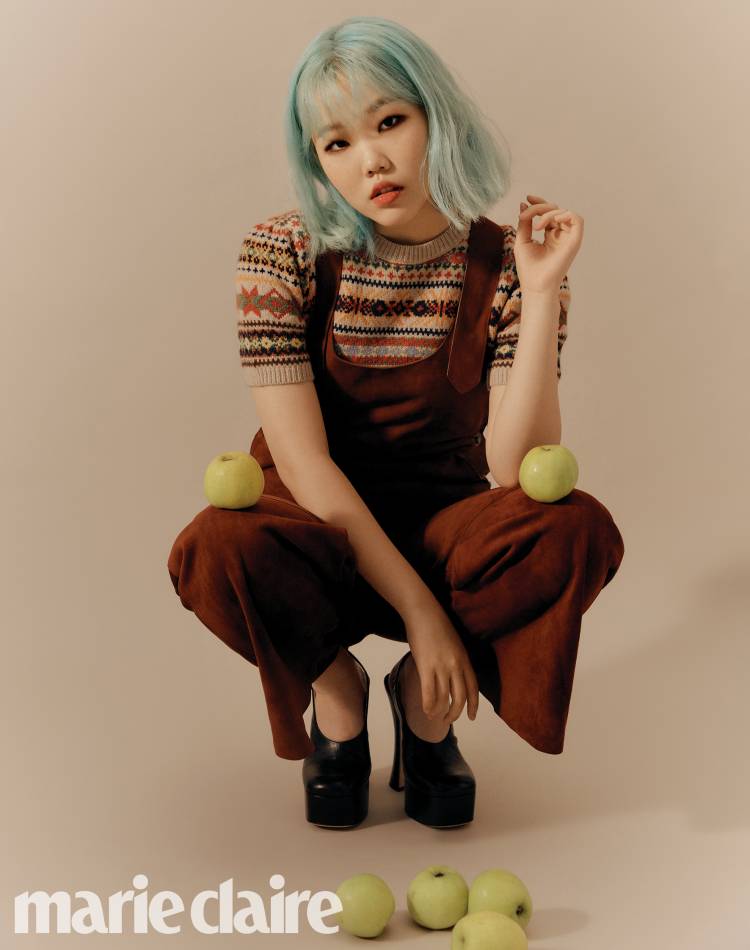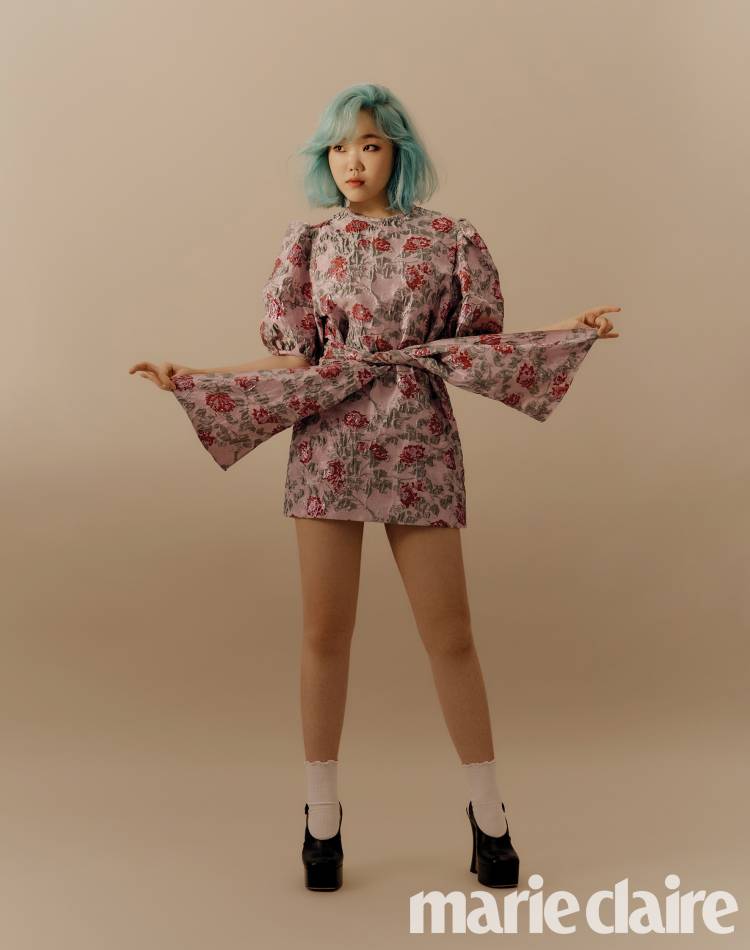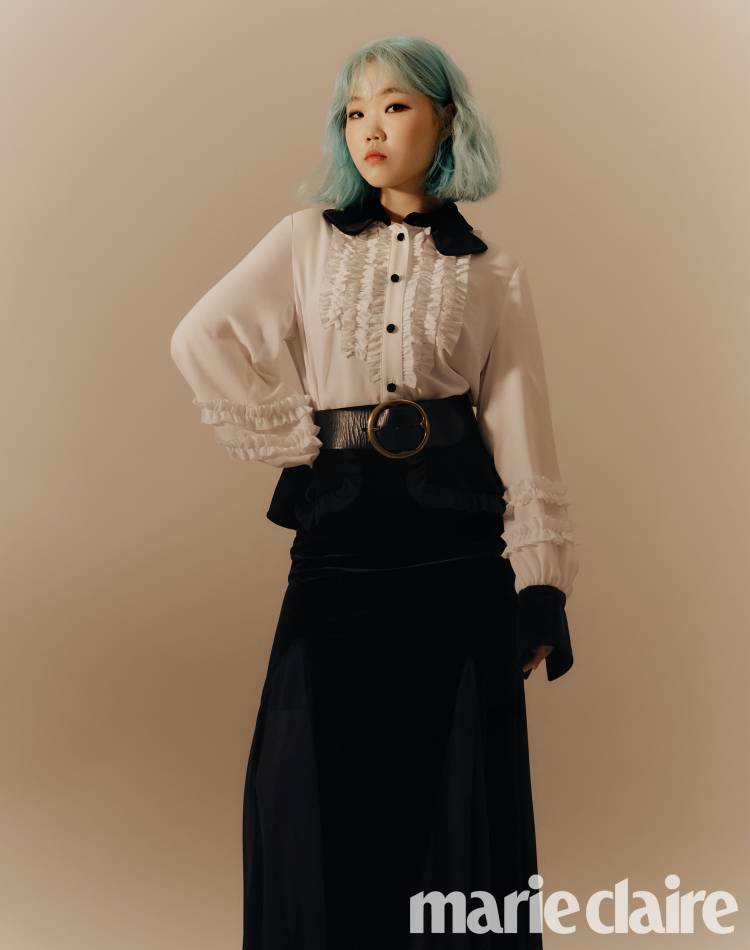 Let us know your thoughts by tweeting to us @whatthekpop1!
Media: Marie Claire Korea