K-STYLE: How BLACKPINK Promotes Korean Culture Through Modernized Hanboks
K-pop is now another way a global audience can get a glimpse of traditional Korean culture!
In their music video "How You Like That?," BLACKPINK donned outfits inspired by the hanbok. Hanbok literally means "Korean clothing" and is a type of traditional Korean dress used today mainly for semi-formal or formal attire during traditional occasions such as festivals, weddings, special events, and more. Generally, hanbok refers to the clothing worn during the Joseon dynasty period. Both men and woman wear hanbok, but the pieces for their hanbok are different.
For their music video, BLACKPINK was dressed in redesigned Korean clothing by Danha. The clothing lines provided modernized and reformed hanbok pieces so that the members were comfortable enough to dance while also keeping hanbok's traditional traits.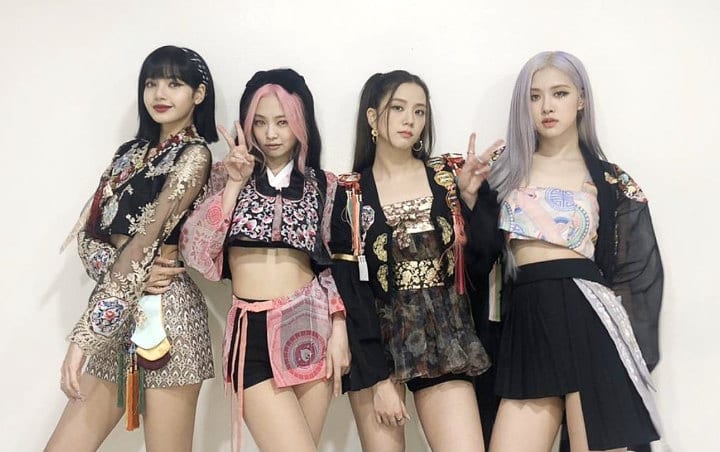 Jennie's pink floral jacket is the actual item of clothing. It was designed based on a dope, an outer robe worn by scholars in the Joseon Dynasty. The designer said she was motivated by patterns on the wrapping cloth used by the Joseon Dynasty's royal court.
Rose's clothes were based on women's clothing from the Joseon Dynasty, as well as warriors' clothing from that time.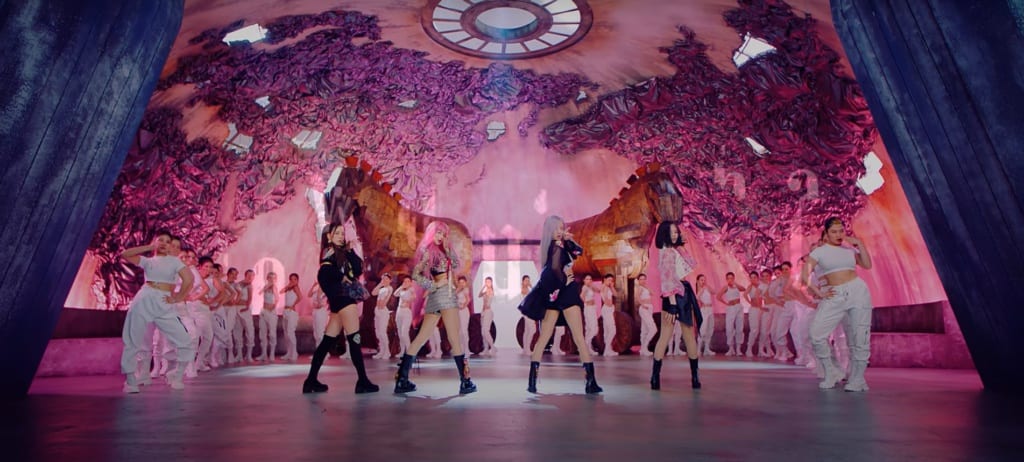 To get your own BLACKPINK-inspired hanbok looks, you can also check out Danha's website. Although the clothes might be beyond most K-pop fans' budgets, you can incorporate smaller items such as scarves in traditional prints for a touch of Korean culture in your wardrobe to pay homage to this beautiful country and rich culture.
Check out a few of our favorite pieces below!
In the past, hanbok was not that well-recognized globally, but with influential K-pop stars like BLACKPINK performing in such clothes, more people are coming to know about the beautiful and traditional clothes of Korea. Other K-pop groups such as BTS, A.C.E, and more have also used traditional clothing in their videos, catching the eyes of viewers and impressing with the beautiful colors and lines of the clothing.
Fortunately, traditional elements mixed with K-pop are giving fans around the world a taste of Korea's unique traditions and cultural heritage.
Take a look at the music video here and see how they incorporate the hanbok-inspired clothing at the end of the video!
Would you like to wear a modernized do you like traditional designs more? What is your dream piece from the Danha line? Let us know your thoughts by tweeting to us @whatthekpop1!
Polina has been recognized as an Honorary Korean Travel Ambassador since 2013. She always makes an effort to share the many aspects of Korea throughout the world and to express her affections for Korea. She graduated with two qualifications: Organizer of Tourism and Leisure and Management of Hotel and Restaurant.
Media: YG Entertainment, Danha