Golden Child Confirms October Comeback + Reveals Details
Golden Child is all set to return with an October comeback!
On September 13th KST, a special teaser was played at the group's much-awaited online concert and the video was then uploaded to Golden Child's official channels.
The video shows a text conversation between the Golden Child members in which Jangjun asks, "When is our comeback?" Tag replies, "Daeyeol showed me a video clip yesterday." Daeyeol then goes on to share the video, which plays on the screen and reveals the text "Golden Child comeback" and the date "October 7, 2020."
Fans enjoyed the fresh way to announce a comeback and are eagerly anticipating the group's return!
Golden Child has now released a schedule for their comeback, revealing that they'll be returning with their second single album, Pump It Up. You can check out the details below!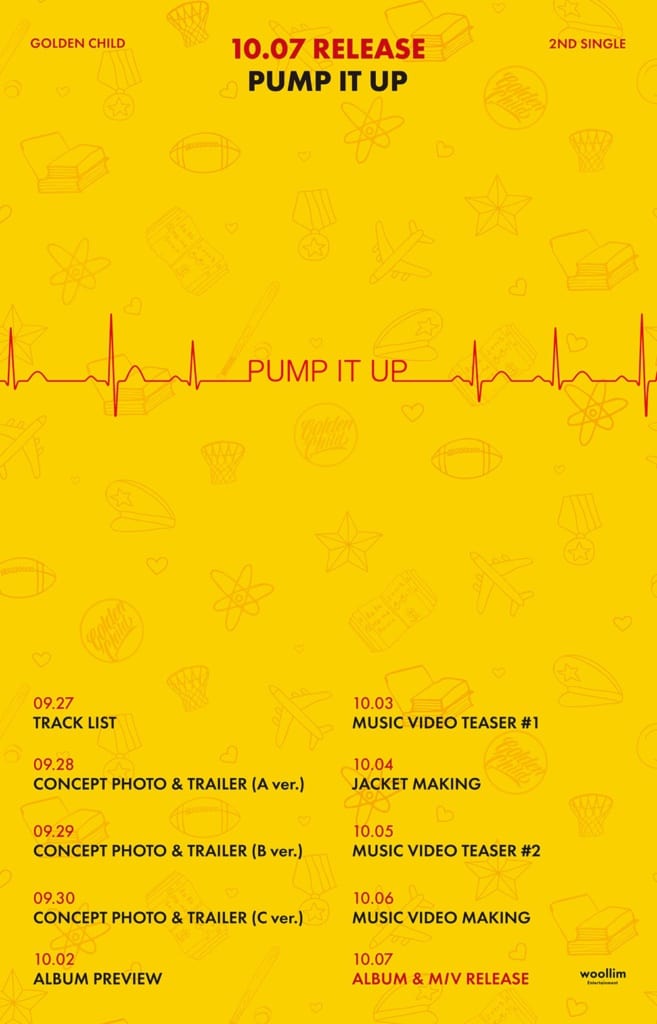 ---
Are you excited for their comeback? Let us know your thoughts by tweeting to us @whatthekpop1
Ishani Sarkar is a self-professed learner for life, trying to find meaning and happiness in the smallest of things. She found her safe haven within the world of Korean entertainment and she's never letting go.
Media: Woollim Entertainment