10 K-pop Girl Groups That Deserved Better
In the past decade alone, there have been more than a couple of groups that have faded away due to lack of attention, promotion, less-than-supportive promotions by their company, or just unfortunate circumstances.
There are others who are still together as groups, but they continue to struggle or are on hiatus, leaving fans wondering about the future of these talented groups.
Whether they're now a part of K-pop history or just in uncertain circumstances right now, they have left us with innumerable songs that are still in our favorite playlists nonetheless.
You might have read our article last week entitled "10 K-pop Boy Groups That Deserved Better," but this time it's all about the ladies. Read on to learn more about some of our favorite girl groups that definitely deserved better!
1. f(x)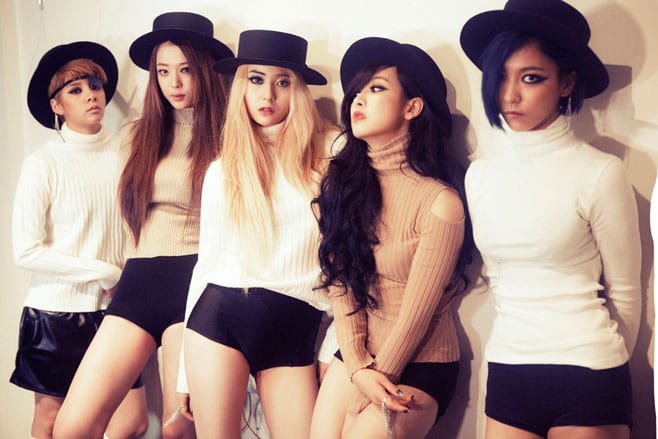 Perhaps the most agreed upon group on this list would be f(x).
Having been passed over for comebacks numerous times, along with a Chinese ban on Korean culture and promotions that made things more difficult to promote since they had a Chinese member, f(x) simply faded away as fans stood by helplessly and begged SMTOWN to intervene.
It is unimaginable what the group went through and so many questions linger about what could have been if their careers had been handled differently. Adding to this, the group then faced the tragic loss of their former member Sulli.
Despite vague promises of another album being released when the time was right, SMTOWN revealed that f(x) has now disbanded since their contracts have ended.
The members have since moved on to solo activities: Victoria is a successful MC and actress in China, Amber has taken to Youtube and has a solo career, Luna continues to pursue a solo career, and Krystal has turned her full efforts to acting.
2. T-ARA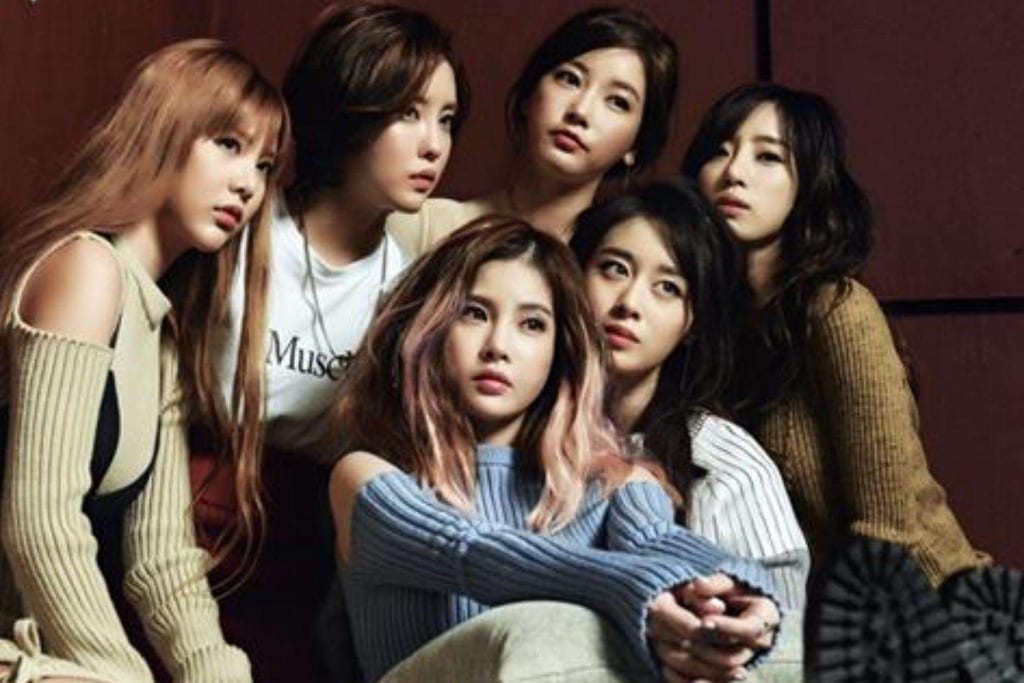 T-ara recently celebrated their 11th anniversary, despite being on a hiatus from activities for now.
Despite having achieved phenomenal success when active, one untrue controversy left the entire group shunned and ignored. As a result, members started getting fewer promotions and pulled from variety shows. Their comebacks were basically neglected. Netizens then boycotted them until the controversy was proven false. However, the controversy was never forgotten, and the group moved on when their contracts were over. Although not technically disbanded, the group is on indefinite hiatus.
Despite being an immensely famous and popular girl group during their heyday, this group definitely deserved way more than they got, especially with their heaps of talent and energy.
3. PRISTIN and HINAPIA
On May 24, 2019, it was announced that the Pledis Entertainment girl group PRISTIN was disbanding.
This news left fans of the group absolutely devastated as the group was only two years old by then, and their immense potential made the loss even more heartbreaking. For those two years, PRISTIN had no official promotions or comebacks since their debut, despite winning the Best New Female Artist Award in 2017.
What is even more upsetting is the fact that four of the former PRISTIN members have once again gone through the same fate. HINAPIA was a group that debuted in November 2019 with their first single "Drip." The group consisted of five members, four of whom were part of PRISTIN. However, their company very recently confirmed the news that HINAPIA has officially disbanded as well.
The girls were dealt a bad hand. However, we wish all these talented artists all the best in their future endeavors!
4. AFTER SCHOOL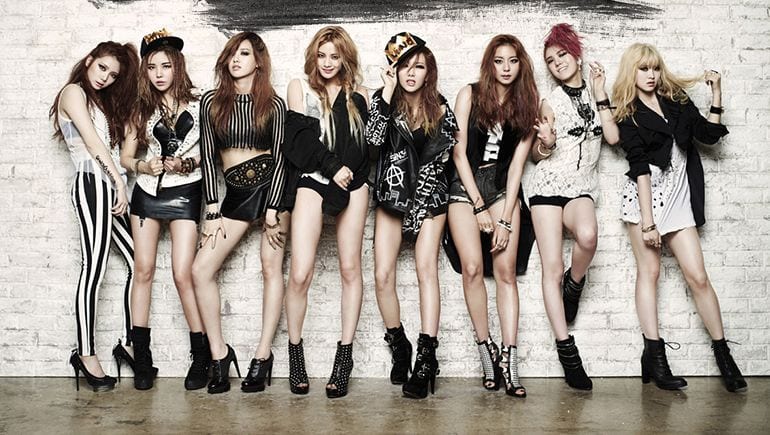 Yet another Pledis Entertainment girl group that reportedly suffered mismanagement, negligence, and lack of promotions was the super popular group AFTER SCHOOL.
Despite international success, their potential was ultimately laid to waste and not utilized. Many members left the group, while the company focused on promoting solo activities for only a few select members. The talented and once popular girl group eventually apart due to no promotions.
After 11 years, Nana is now the only member left under the company.
5. LADIES' CODE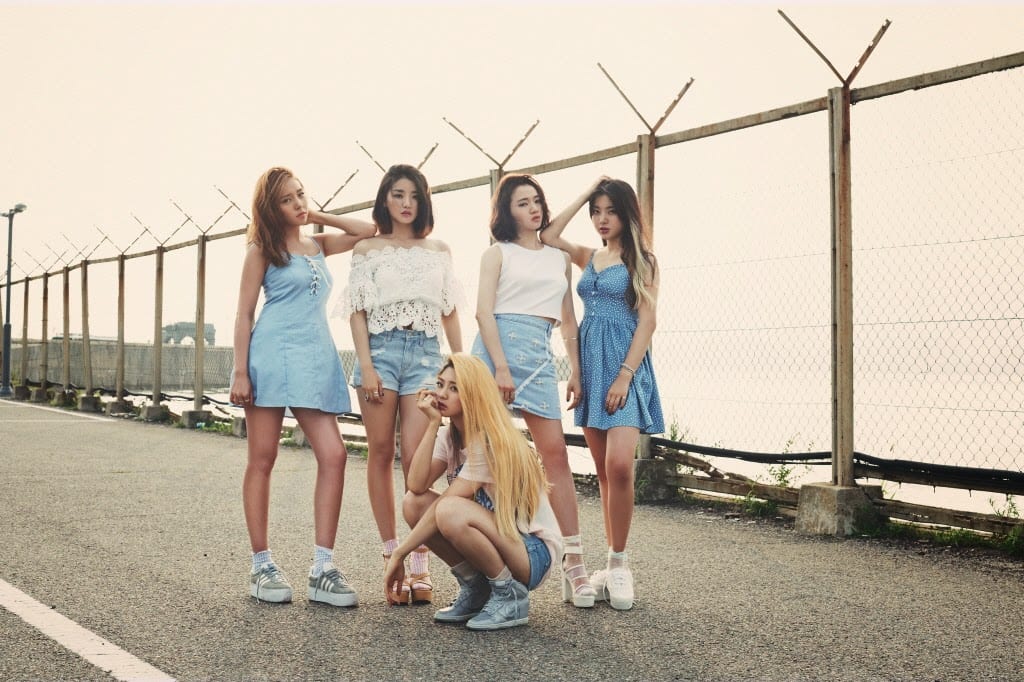 Perhaps the most tragic out of all the groups on this list is the story of the powerful girl group LADIES' CODE.
This group undoubtedly received love and support from their fans right from the start of their careers. However, one tragic car accident changed things forever. All members sustained injuries, but EunB and RiSe passed away from the accident.
Things were never the same for the group, but they tried their best to promote as a three-member group. However, on February 17th, 2020, it was revealed that Ashley, Sojung, and Zuny had chosen not to renew their contracts with Polaris Entertainment.
The members have now gone on to pursue solo activities while the group is on an indefinite hiatus.
6. D.Holic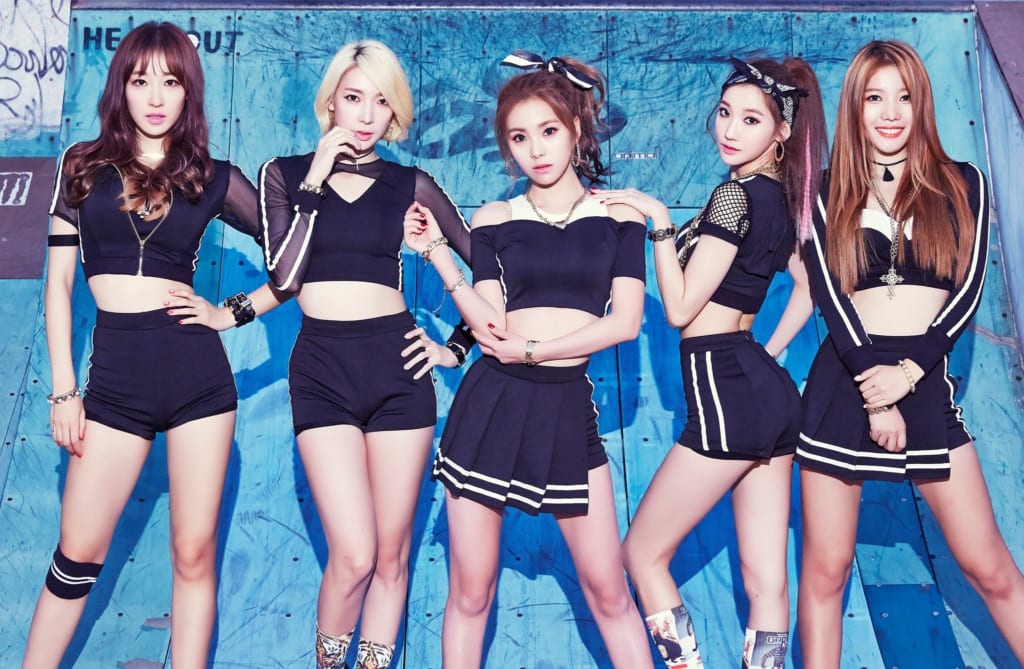 A group that served immaculate bops, choreographies, and visuals, the reason D.HOLIC was unable to keep its grip on popularity was due to its numerous concept changes.
Besides some unfortunately unpopular concepts such as in "Murphy" and "Sally," the lineup of the group changed multiple times as well. The company lacked funds by the time "colour me rad" was released which, despite being popular, was not enough to keep the group from disbanding.
Fans still miss the group and their potential is still brought up in discussions about the most iconic groups in K-pop.
7. KISS&CRY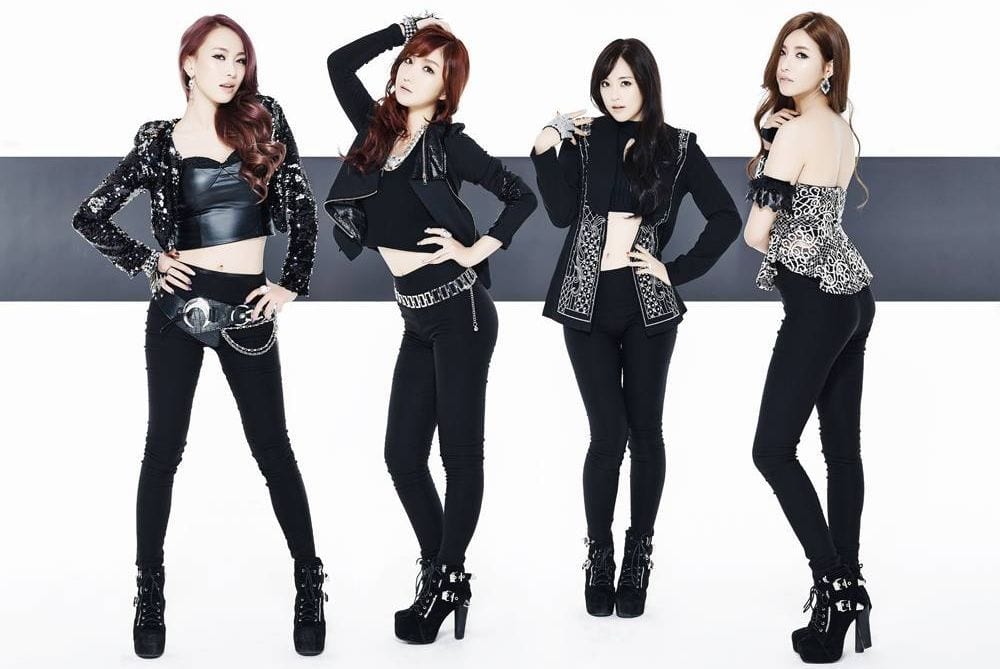 KISS&CRY was a four-member girl group that debuted in 2014 with "Domino" (one of our favorite releases from that year).
Despite powerful vocals and top-notch production, the group did not make it longer than a year, leaving fans wanting more. The saddest thing about their eventual disbandment was the fact that it was reportedly due to lack of attention from netizens, and members even expressed that the group disbanded "against their wishes."
This group too, had a lot of potential that did not, in fact, see the light of day.
8. KARA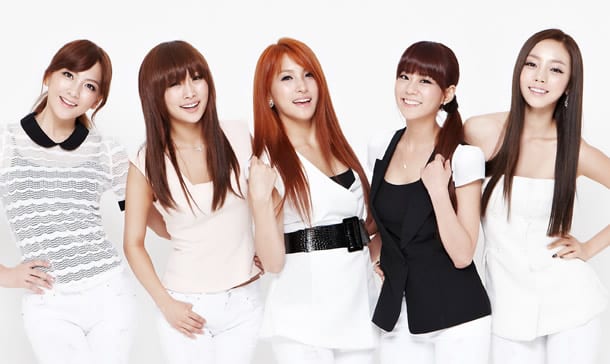 KARA originally debuted under DSP Media in March 2007 with four members: Park Gyuri, Han Seung Yeon, Kim Sung Hee, and Jung Nicole.
Although their album was received well by critics, they were overshadowed by other girl groups at the time and went unnoticed by the public. Before their second album could be released, member Sung Hee announced she would be leaving to focus on school, and Goo Hara and Kang Ji Young were then added to the group. Things took off and the group soon reached huge stardom!
KARA later became one of the long-running girl groups in K-pop. Their Japanese debut made them of the most successful K-pop groups to enter Japan's massive music industry, helping open the door for K-pop's expansion into that market.
However, all was not as perfect as it seemed. In January 2011, it was reported that KARA and their management had a bad relationship regarding profit and contract matters. The lawyer for the members announced that they would terminate their contract with DSP Media. Despite the public legal issues, the group continued with the label.
Nicole and Ji Young eventually left the label in 2014, being replaced by newest member Heo Young Ji. Despite the new addition, the group's Korean promotions were few and far between. In 2016, DSP Media revealed that three of KARA's remaining four members—Gyuri, Seungyeon and Hara—would not be renewing their contracts.
Due to multiple changes to the member lineup, inner conflict with the company, lack of promotional opportunities in Korea, and more, the once powerful and best-selling girl group unfortunately dwindled out to an unsatisfying conclusion.
In a tragic twist of fate, beloved KARA member Goo Hara passed away since then and left fans heartbroken.
9. HELLO VENUS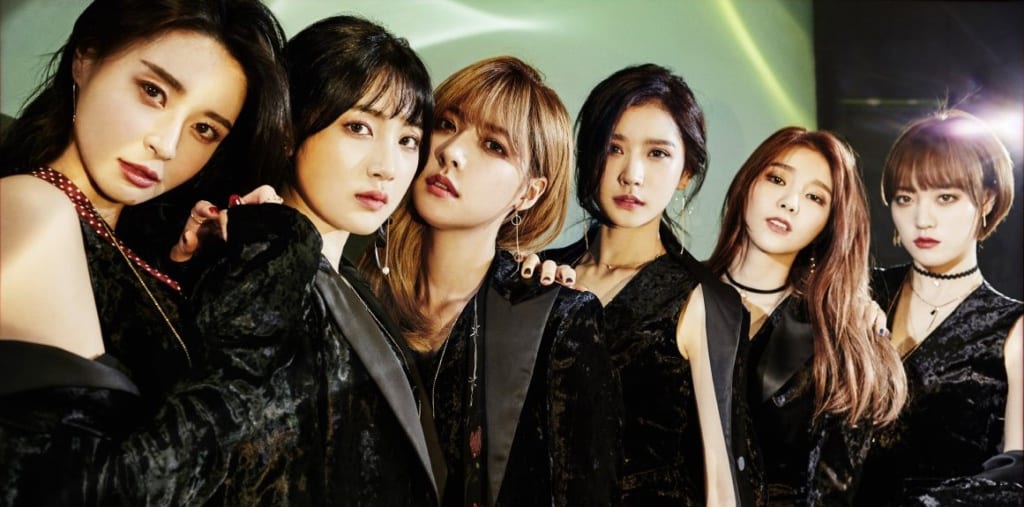 Hello Venus, a group with some of the most resilient, powerful, and talented female artists, was another one to suffer from the so-called "7 years curse."
The group was a joint project between Fantagio and Pledis Entertainment. Two years after their debut, the group moved to Fantagio in 2014. Along this way, two members left the group and two more were added.
On April 26, 2019, Fantagio Music announced through an official statement that the members of Hello Venus would be going their separate ways to pursue their individual careers once their contracts expired.
Despite controversy regarding their "sexy" image, Hello Venus was incredibly popular and loved by fans because of their bold music and talent.
It's a shame that fans can't see them together onstage, but while they were promoting, they definitely deserved much better!
10. 2NE1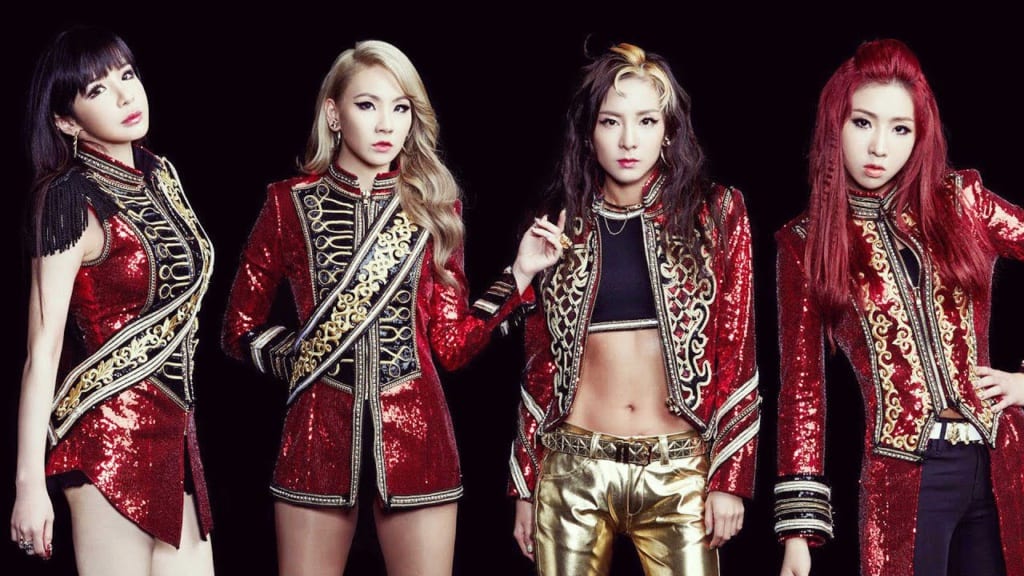 A pioneer of K-pop girl groups that cast their popularity worldwide, 2NE1 was a trailblazer which met a disappointing end.
At the height of their success worldwide, 2NE1 faced a scandal involving member Park Bom, leading her to go on a hiatus in 2014. The scandal accusing the singer of drug use was viewed by many fans as sensationalized reporting as it was later revealed that Bom had been receiving prescription anti-depressants from the U.S. (where she grew up) and had brought them into Korea. They were confiscated at the airport and she was never prosecuted for the incident.
Despite this, the situation was handled poorly and allowed to grow into a bigger scandal than it actually was. Due to Bom's hiatus, this led to the group's activities being halted while the members pursued their solo careers.
After a solo performance of "Hello Bitches" and other solo songs by CL during the Mnet Music Awards 2015, fans were shocked and thrilled when CL was joined by the rest of the members of 2NE1 for an amazing performance.
Despite the hype of their performance, another year of silent hiatus went by before it was revealed by the label that Minzy had left the company and the group would continue as a trio. However, YG then announced a few months later that the group would be disbanding.
Although member CL stayed with YG to continue as a soloist, two years soon went by without her releasing music, despite the fact that fans knew she had music recorded and ready to release. Finally, she also left the label in 2019 and almost immediately began to release her own music upon her departure. As of now, only member Dara remains with the label.
While the members continue to be close to each other, there's no doubt that 2NE1 deserved better! Most K-pop fans point fingers solely at the label for the poor handling of this iconic girl group and quote numerous examples of what they feel was vastly unfair treatment.
Holding out hope, however, fans still pray for a happy reunion of these amazing ladies one day! Until then, their songs will forever be on repeat.
Many other girls groups in K-pop have deserved better! Whether they should have gotten better promotions or treatment from their label, more love from the general public, extra support from fans, or more, plenty of talented and wonderful girl groups have just not gotten what they deserved when it comes to the K-pop industry.
Some of the other ones we would like to mention are incredibly talented groups such as SPICA, 9MUSES, SECRET, BESTie, SONAMOO, Miss A, F-ve Dolls, FIESTAR, Neon Punch, GOOD DAY, Sunny Days, and more!
Do you miss some of these groups and wish they had gotten better treatment? Let us know your thoughts by tweeting to us @whatthekpop1!
Ishani Sarkar is a self-professed learner for life, trying to find meaning and happiness in the smallest of things. She found her safe haven within the world of Korean entertainment and she's never letting go.
Media: As Credited
Featured Image: SMTOWN, YG Entertainment