2PM Releases Schedule For "2PM Hottest Week"
Legendary K-Pop group 2PM is celebrating their 12th anniversary and they have a slurry of fan events prepared for this special occasion!
On August 27th KST, 2PM released the official table of scheduled events starting from the 29th of August all the way up to 5th of September.
Every day of the week is packed with special interactive and exciting events leading up to the special day of celebration and a final online event to wrap it all up. See the schedule for yourselves below!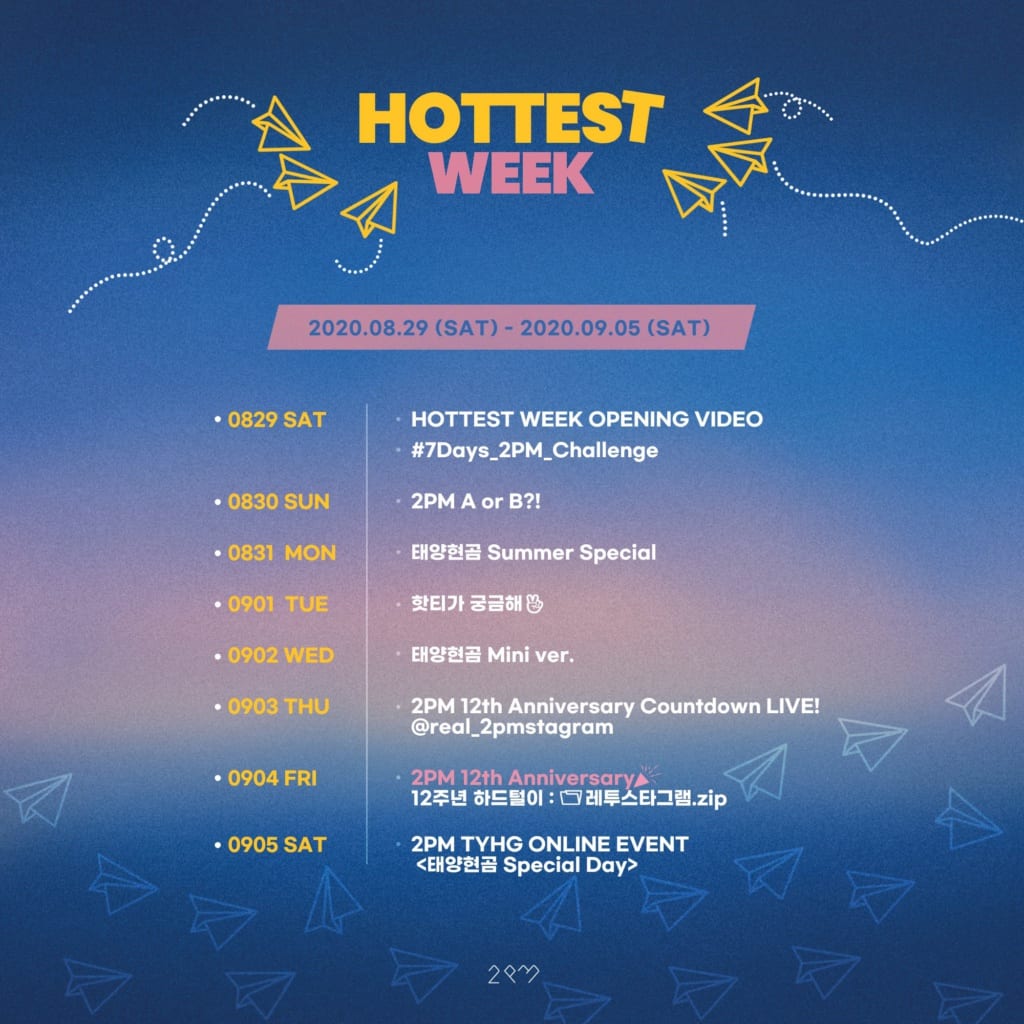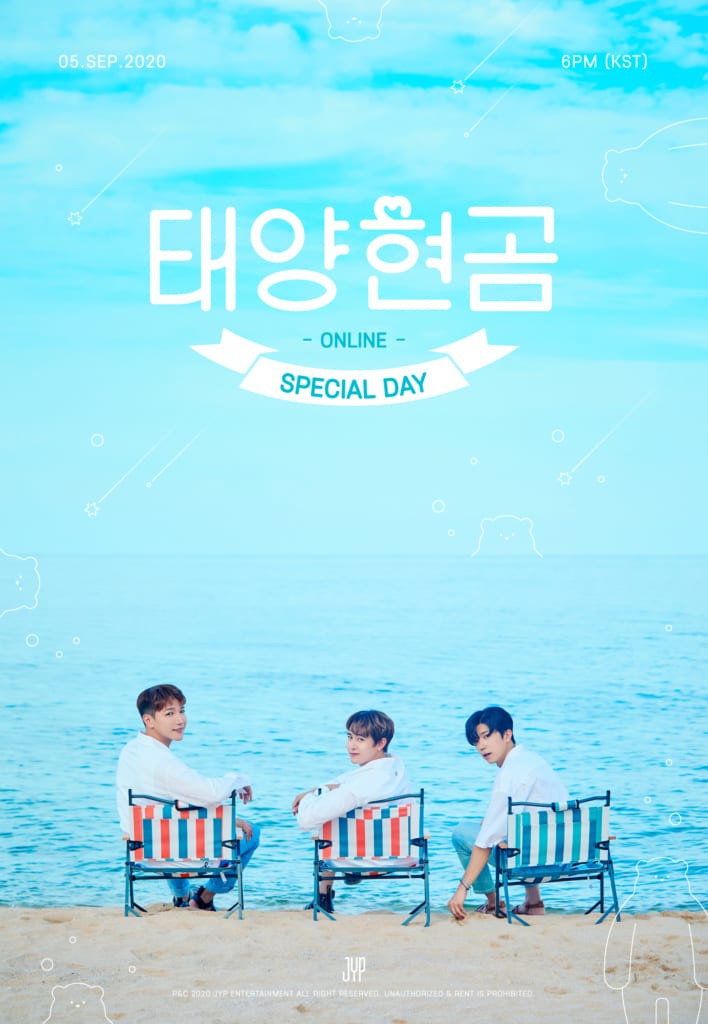 HOTTESTs around the world are super excited for "HOTTEST Week Of The Year" and so are we! Stay tuned for more updates on the events!
Let us know your thoughts by tweeting to us @whatthekpop1!
Ishani Sarkar is a self-professed learner for life, trying to find meaning and happiness in the smallest of things. She found her safe haven within the world of Korean entertainment and she's never letting go.
Media: JYP Entertainment.