KARD Excites With "2020 WILD KARD IN SEOUL" Concert Reveal
On July 17th KST, DSP Media announced KARD will be returning with "2020 WILD KARD IN SEOUL" this August!
KARD has officially announced they will be holding their newest concert "2020 WILD KARD IN SEOUL" at Nodeul Live House on August 22nd. The venue includes 874 for standing and 456 for just seats.
Ticket prices and dates have not been revealed as of yet, but they are expected to be released soon. Be sure to keep up with us on its announcement here!
What are your thoughts on the new concert? Let us know in the comment section below!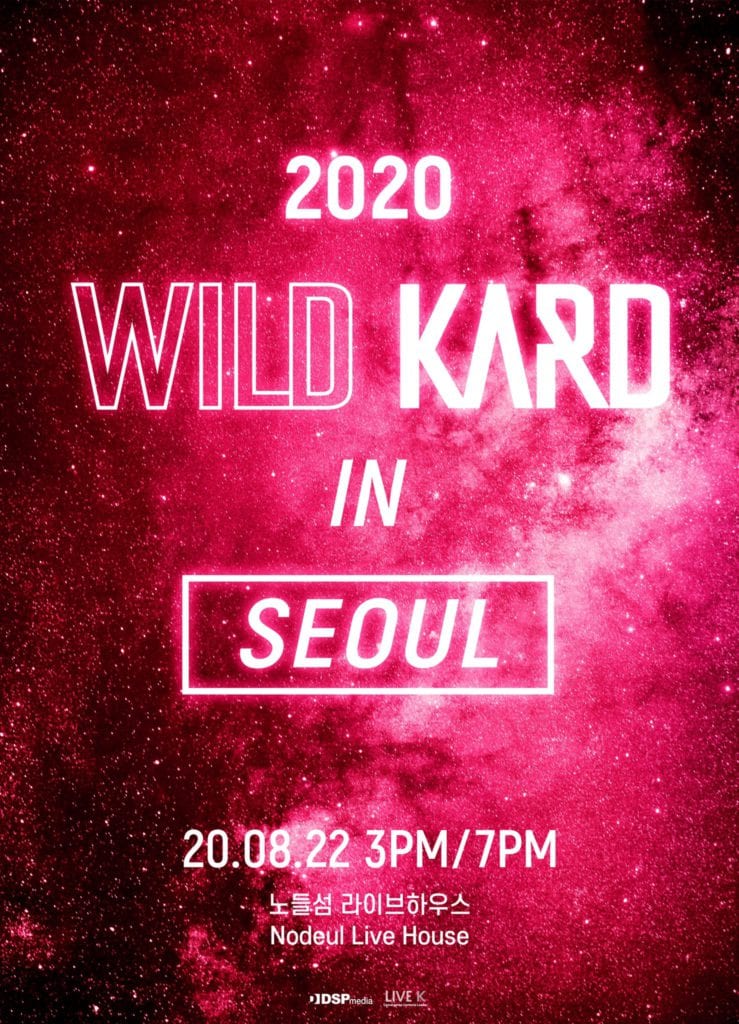 Sarah (sapphir3bluu) is a writer for WTK from Las Vegas and is fond of cats, kpop, and singing. She enjoys learning new languages and is manager for Super Junior fanbase, WorldwideELFs, but has also done subbing work for EXO. If you don't find her being slowly consumed by BTS, she is aspiring to become a nurse practitioner.
Media: DSP Media