Pink Fantasy Leader Aini Departs Group Due To Health Reasons
On April 12th, it was announced by agency MyDoll Entertainment that leader Aini of girl group Pink Fantasy would be leaving the group.

In a statement posted on the group's official Twitter, the company revealed the singer has been dealing with symptoms of Plantar Fasciitis (inflammation of the tissue across the bottom of the foot) and decreased physical strength.

They went on to say their top priority is the health and opinions of their artists and, although they have tried to minimize schedules, after lengthy discussions with Aini, it was decided she will finish her activities as a member of Pink Fantasy.

The news comes six months after former maknae Heesun withdrew from the group due to depression and anxiety, although she is still under MyDoll Entertainment and now a member of the company's pre-debut team MyDoll Girls.

Pink Fantasy debuted in October 2018 with the song "Irawa," which was co-written and produced by Super Junior's Shindong, who also directed the music videos for the debut track and follow-up comeback "Fantasy".

The group has a very unique concept with rapper, vocalist and face of the group Daewang having a hidden identity, sporting different bunny masks to hide her face which will only be revealed when Pink Fantasy get their first win.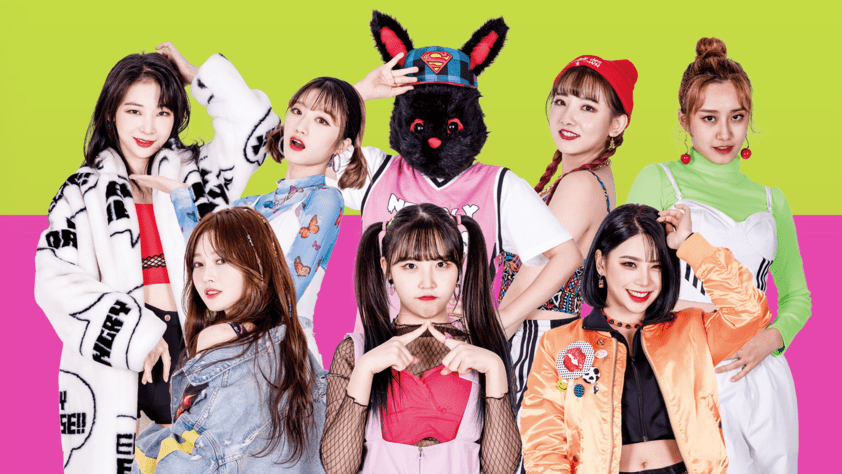 Youngest member Arang has been appointed the group's new leader, the agency stating that although she is the youngest on the team, all the members trust her in the role and she will be able to handle the responsibilities well.

Aini will remain at MyDoll Entertainment with her focus being modelling.

We wish her a speedy recovery and all the best in this next chapter of her career!
Justin is an avid K-pop fanboy and a lifelong lover of music who has a passion for sharing his love of underrated and lesser known groups. When he's not obsessing over SHINee or waiting for a HOTSHOT comeback, you'll find him binge watching his favorite TV shows and soap operas, playing video games, and spending time with his loved ones.
Media: MyDoll Entertainment