K-DRAMA REVIEW: "Tell Me What You Saw" Is A Well-Acted, Well-Written Criminal Drama
"Tell Me What You Saw," a K-drama which recently aired its final episode on OCN, turned out to be a wonderful criminal drama!
The program is a great, mysterious, and dark drama filled with interesting characters that come together to solve crimes that seem tied to a serial killer from years ago. The capture and death of the serial killer led to promotions for the leaders of the police community who have since built their careers on the success of solving the crimes that had terrorized the community for years. As with all great police dramas, it does not take long to find out that the worst criminals are often those that wear the badge and live above the law with no shame! It quickly draws a line between the few good cops and their shameless leaders that thwart their efforts to bring justice to Seoul on a daily basis.
Sometimes, you can be drawn to a drama simply by the cast, no story line needed!  Such was the case for me when I saw the first trailer featuring Jang Hyuk ("Bad Papa") as the renowned criminal profiler, Oh Hyun Jae. Hyun Jae is a role that comes with frightening realism There are moments throughout the series when you cannot decide if he is just as disturbed as some of the criminals or only a tormented soul seeking to avenge his lost love. We see his first scenes in the shadows with Hyun Jae sitting in a wheel chair, sporting long, unkempt hair and a deep scar on his face.  Due to a tragedy in his past, he has cut himself off from society. He only has contact with his doctor and lives in a dark, abandoned warehouse. Most people would not be able to draw you to this type of character, but as with all of his roles, Jang Hyuk pulls you in quickly and makes you want to know his character's story and what has led him to his tragic life.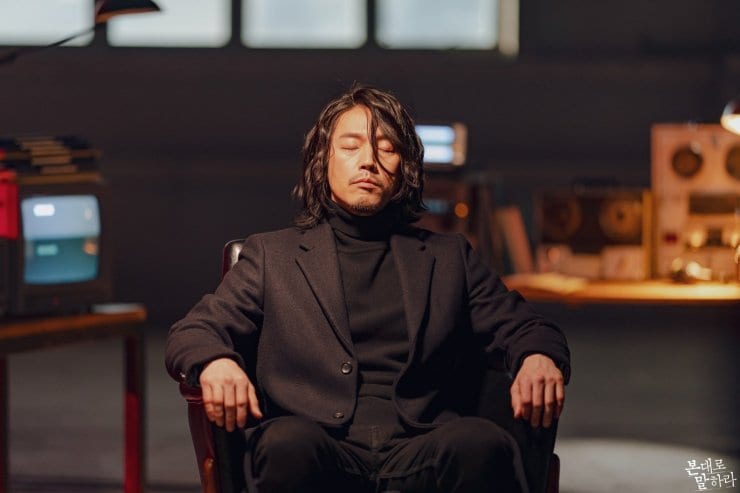 There are so many great characters in this drama. Hwang Ha Young is wonderfully played by Jin Seo Yeon ("Believer") and stars as the honest, respected police team leader who has a connection to Profiler Oh. It takes several episodes for their full relationship to unfold, but the event that forever ties them together is tragic for all. She is an honest leader and although gruff, she is served loyally by her squad…at least some of them!
SNSD star Choi Sooyoung ("Man in the Kitchen") plays the naive and inexperienced small town officer Cha Soo Young, someone who entered law enforcement for one reason: to solve the murder of her mother. She has the gift of complete and total recall. Her gift of being able to recall even the tiniest details of crime scenes brings her into alliance with the Seoul unit to help catch a demented killer that enjoys torturing his victims before he kills them. Sooyoung has come so far in her acting and this is her greatest role yet!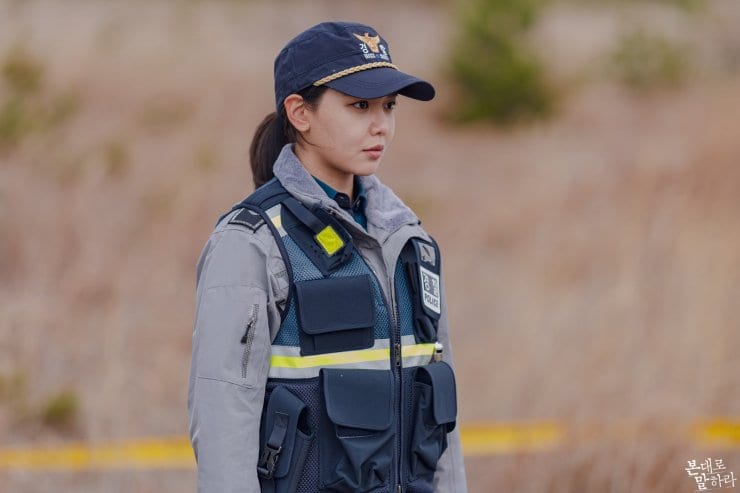 As with all great dramas, there is a wonderful supporting cast. Yang Man Soo (Ryu Seung Soo of "Forest") is the second in charge under Team Leader Hwang and endears himself to viewers with his understated heroics and loyalty. He patiently takes Officer Cha under his wings and mentors her through the basics of good police work.
As with all police dramas, there are many crooked cops whom you quickly love to hate. Few can play a power hungry and self-serving leader like Jang Hyun Sung ("VIP") as he does in his role as the police captain, Choi Hyung Pil. He uses everyone to his advantage and to further his career. One of the best story lines in this drama is waiting for him to come to justice!
This is a well-filmed, well-written police drama that — although cliché at times — is well worth your watch.  It keeps you guessing almost until the last episode as to the identity of the killer. Is it the original serial killer or just a sick copy cat killer? You will enjoy watching this unfold with many intense and edge-of-your-seat moments. It is one of the better criminal dramas we have seen in recent years!
Did you watch this K-drama? What did you think? Make sure to let us know your thoughts by tweeting to us @whatthekpop1!
DramaElf is a dedicated lover of K-dramas. Not a night goes by without finding her in front of her Kindle, eagerly watching the newest drama. She is a particular fan of Gong Hyo Jin and Shin Min Ah. Although dramas are her biggest fascination, she is also a fan of K-pop and particularly loves Super Junior and SISTAR. Despite being a mom of two and grams of three, she can still fangirl with the best of them when it comes to her ultimate bias Leeteuk.
Media: OCN