Ryu Jun Yeol Shows Off New Look In Fashionable Photoshoot For ARENA Magazine
Ryu Jun Yeol is the star of a new photoshoot for ARENA magazine (also known as ARENA HOMME+ Korea).
On March 22nd KST, photos and video were released of the handsome and talented actor in a Polo Ralph Lauren themed photoshoot for the April issue of the magazine.
Showing off a casual, yet trendy, look that is perfect for the current spring weather, Ryu Jun Yeol also showed off a new look with longer hair in a shaggy and tousled style.

The outfits are a mixture of layers and patterns as the actor is seen in classic sweaters paired with shorts, bucket hats with polo shirts, brightly patterned island shirts with pieces in bold colors, and much more.

In the videos released, Ryu Jun Yeol is seen showing off a lighthearted character as he jumps around happily and poses charmingly for the camera.

The actor, who starred in multiple projects in 2019 such as "Money" and "Hit-and-Run Squad," will soon begin filming for the highly-anticipated new project from director and screen-writer Choi Dong-hoon ("Assassination," "The Thieves"). The film will co-star other A-list actors and actresses such as Kim Woo Bin, Kim Tae Ri, and Honey Lee and is set to be a series of films.

Check out some of the pictures and videos released of Ryu Jun Yeol's new photoshoot, then pick up a copy of the new issue of ARENA magazine!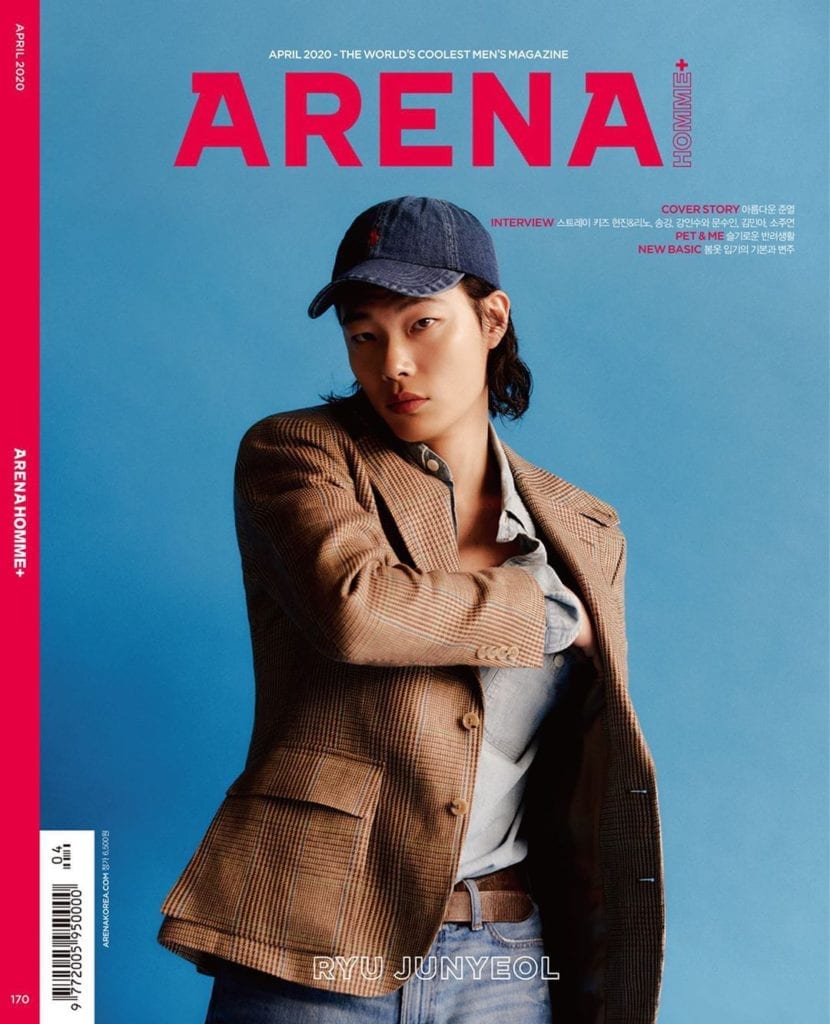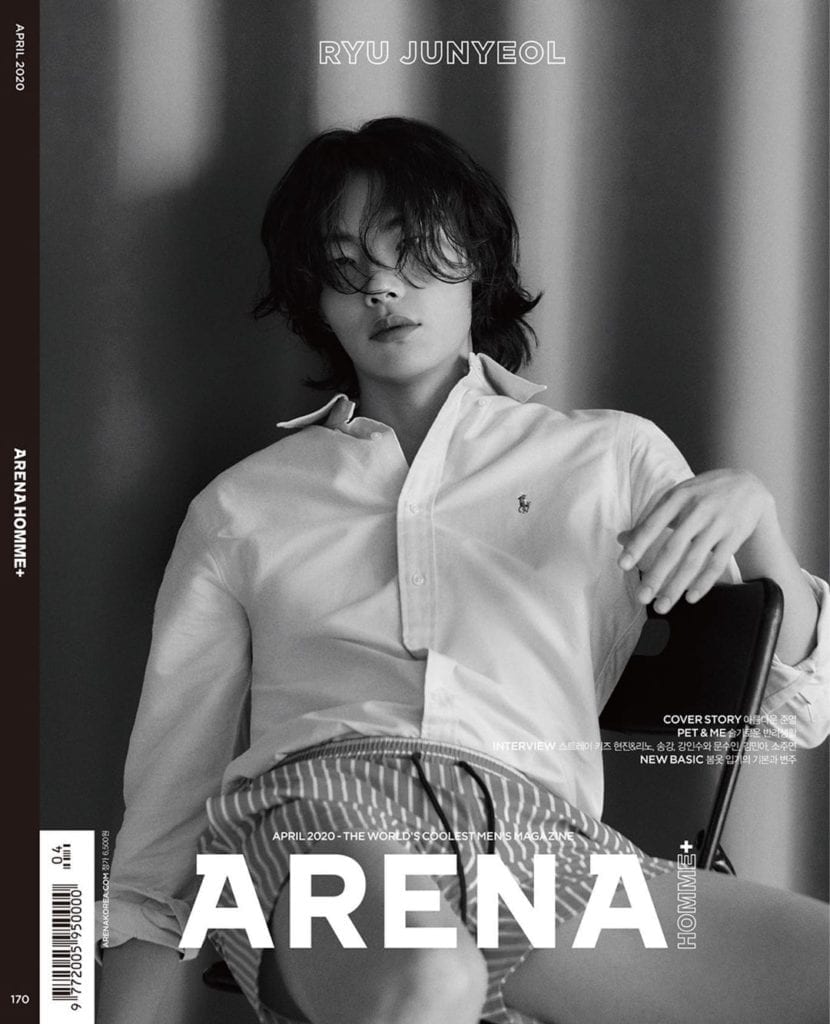 Media: ARENA Magazine