PHOTO GALLERY: PLT Brings The House Down With Epic Concert In Atlanta
PLT recently held a successful tour in the U.S., and WTK was on the front row to bring you exclusive coverage of the event!

On October 20th, the group of artists held the Atlanta stop of their 2019 We Go Holic tour at The Loft at Center Stage. The intimate venue allowed for an excellent experience as the artists were able to be close to the crowd while delivering their wonderful performances.

PLT is a project group from the label Planetarium Records. They specialize in hip-hop and R&B and bring a unique and mature sound to the Korean music scene— where bright K-pop and dance music generally reign supreme with international fans. What makes the group even more unique is the fact that the members are all solo artists themselves and then additionally work together as a company project group. The group consists of Villain, Moti, Jung Jinwoo, June, and Gaho, each of whom performed as soloists on the recent tour before coming together as the final act to where they performed as a group. Member Kei.G also performs with the group sometimes, but usually works behind the scenes as a producer. As such, he was not present at the tour.
The night started off with the smooth vocal stylings of Gaho. Known for his beautiful voice and throaty color, Gaho excels at everything from ballads to R&B. He first debuted as a soloist with "Stay Here" in May 2018. Since then, he has also worked on K-drama soundtracks: he sang the song "Time" for the drama of the same name and wrote and produced the track "Come To Me" for the hit show "While You Were Sleeping." The highlight of his performance in Atlanta was perhaps the moment when he sang the fan favorite track "FLY." His wonderful range and smooth delivery was a wonderful way to start the night, kicking things off with a bang!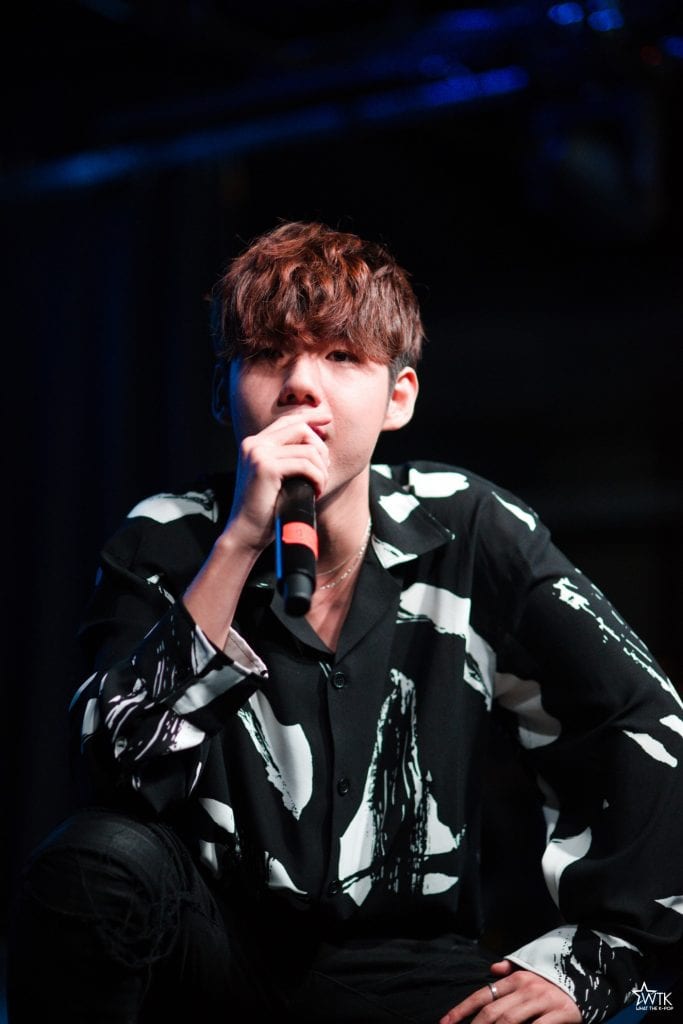 Gaho's performance was followed by a great set by member Jung Jinwoo. The talented singer-songwriter easily captures your heart with his performance as his soft curls and dreamy eyes make you feel transported to another place through the emotional delivery of his songs. From slower songs worthy of an indie artist to medium-tempo tracks like "She's Got Everything," the young singer held the attention of the crowd with ease. He first came to the attention of the public when he participated in the hit show "K-pop Star" in two different seasons, making it to the top ten in his second season. Watching him onstage makes it evident that he continues growing as an artist and still has many wonderful things ahead of him.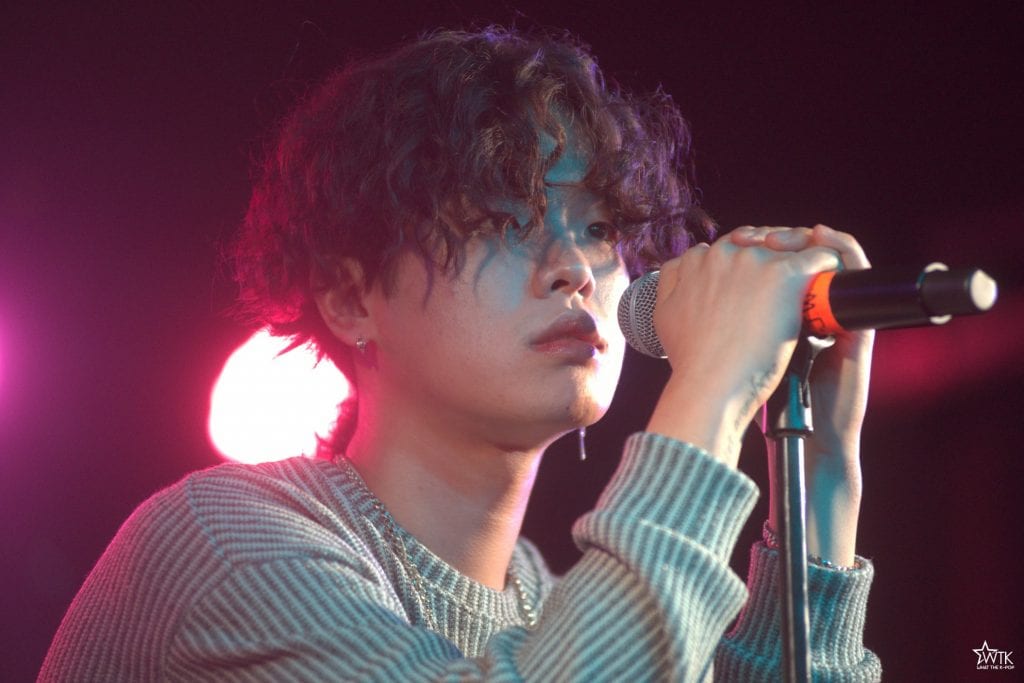 As the third soloist of the evening, June came out and absolutely slayed the crowd with his epic voice control and amazing performance. His rich R&B sound showed off his wonderful voice and genuinely excellent technique. As the crowd went wild, he began to show off a bit, adding in more vocal riffs that thrilled the crowd. Afterwards, he laughed and admitted he had gotten worked up and improvised more since he got excited because of the wonderful energy of the crowd. In fact, each singer commented on the loud cheers of the fans and the hype energy that Atlanta K-pop and Korean hip-hop fans have become known for. Even for those unfamiliar with PLT, June is a famous figure since he is a talented songwriter and has written songs for people like Suran, as well as written the lyrics for BTS's hit song "Not Today." In fact, June was once a trainee at Big Hit Entertainment.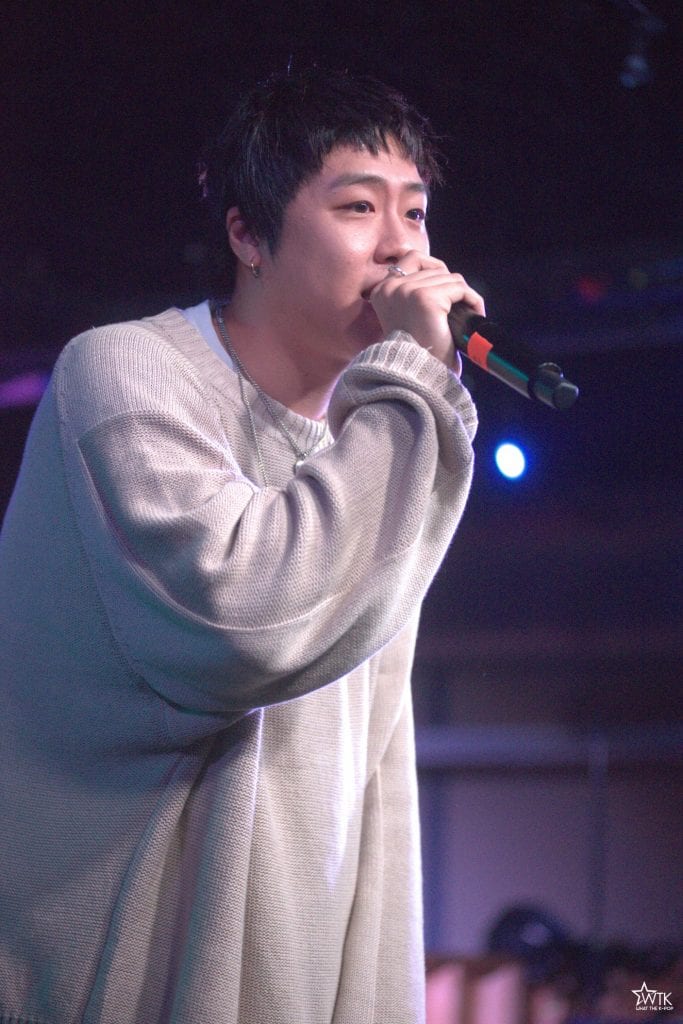 As a newer fan of PLT, I am mostly familiar with the group's songs, as well as the solo works of Gaho and Villain. In fact, I have been listening to those two soloists daily for several months now. As such, when it was time for Villain to perform, I could hardly contain my own excitement! With a larger than life personality and oodles of charisma, Villain quickly took over the stage with his high energy level and upbeat rap songs that got the crowd even more excited as they shouted and sang along to every word. Dancing and bopping from one end of the stage to the next, he added to the night by getting close to the fans and engaging with them in a great display of fan service. When it was time to slow it down a little, he performed his stunning song "A Piece of Work," a track that he revealed he had written when he was in middle school but whose maturity and musicality shines through even today.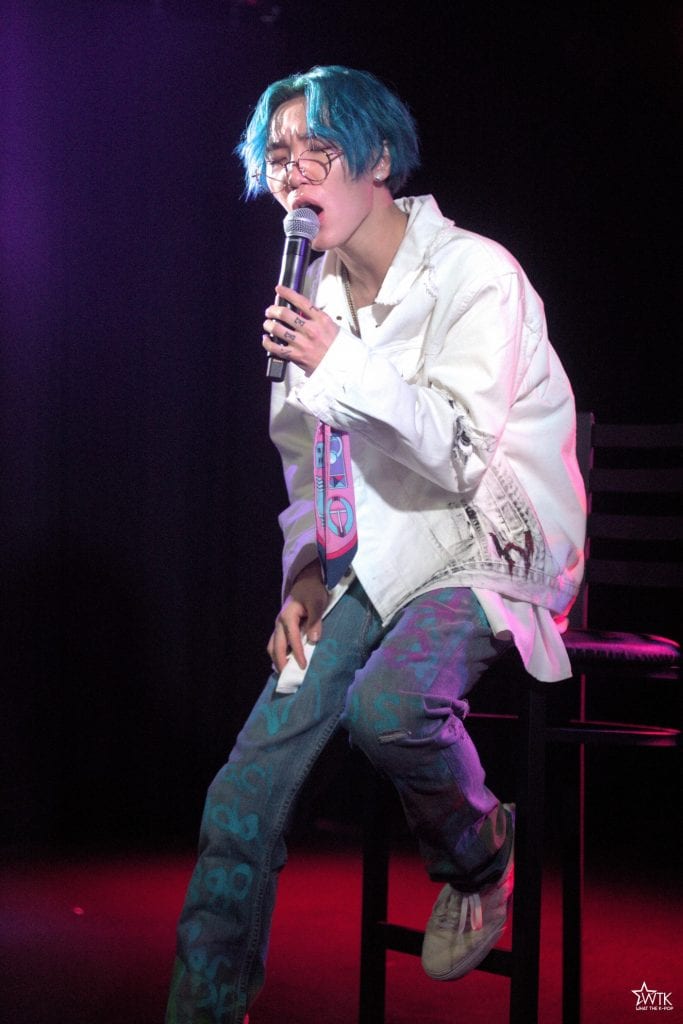 For the last soloist of the evening, rapper Moti came out and worked the crowd into a frenzy with his high-speed rapping and fierce sound! He performed some of the crowd's favorite tracks, as well as debuting a new song called "Once" that will be out in November. In addition, he performed a special duo stage of the track "GO" with June. In fact, June's smooth R&B voice contrasted perfectly with Moti's hard-hitting rap, making it a great number to listen to live. Despite Moti's young age, he exudes an air of confidence and skill that is reminiscent of senior artists with years of experience.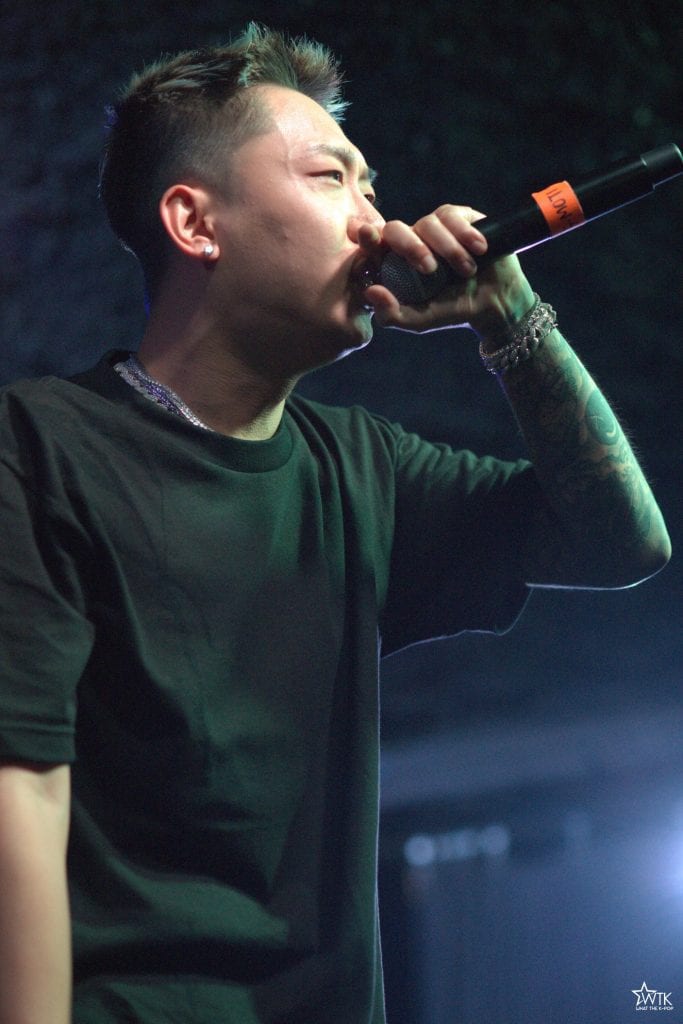 After the epic performances from each soloist, PLT came together as a group to perform hit tracks like "Hocus Pocus" and "IGOLHOLIC." Their insane energy filled up the stage and the crowd went absolutely wild! The excitement continued to build with both artists and audience feeding off each other until the artists were jumping down into the crowd, taking selfies with fans, giving fans hugs and hi-fives, and more. Fans become so worked up that they began jumping as if they were in a mosh pit with one fan even taking off their shirt due to the heat and excitement of the crowd. Neither the fans nor the artists wanted the night to end, so they repeated tracks like "IGOHOLIC" until everyone was dripping with sweat and exhausted as they gave it their all onstage.

Overall, it was easy to see why PLT is quickly becoming one of fans' favorite Korean hip-hop groups. With the balance of excellent vocals worthy of any ballad, raps that can proudly stand up against anyone else in the business, and the unique addition of R&B beats and vocalization, the group's members— already amazing as soloists— are perfection when they all come together!

Were you at PLT's concert in Atlanta? Did you attend another show on their U.S. tour? What did you think of the night?

Many thanks to MyMusicTaste and PLT for allowing WTK to attend this event in order to bring you exclusive photos and coverage from the night. We hope they will be returning soon to the U.S. for another tour!

Check out more photos of the event below!
Media: What The Kpop