Teen Top Reveals Final Cities And Ticket Information For Upcoming U.S. Tour
Teen Top's upcoming tour 2018 Teen Top Night in USA has been finalized!
On September 12th, Studio PAV revealed the final cities for the group's new tour. The famous idol group will be visiting a total of four different cities around the U.S. throughout the month of December. They will kick off the tour in Los Angeles on December 9th before heading to Houston, Atlanta, and Jersey City.
VVIP tickets go on sale September 21st through KpopTickets.com. VIP tickets go on sale later on September 28th, and general tickets go on sale October 26th.
Each city now has event pages for their concerts, so make sure to click on the following city names to open up the Facebook event page and keep up to date with news regarding the tour: Los Angeles, Houston, Atlanta, Jersey City.
Are you excited to see Teen Top? Which city will you be heading to for their concert?
For more details, make sure to follow Studio PAV on Facebook or Twitter for upcoming announcements and information regarding the tour.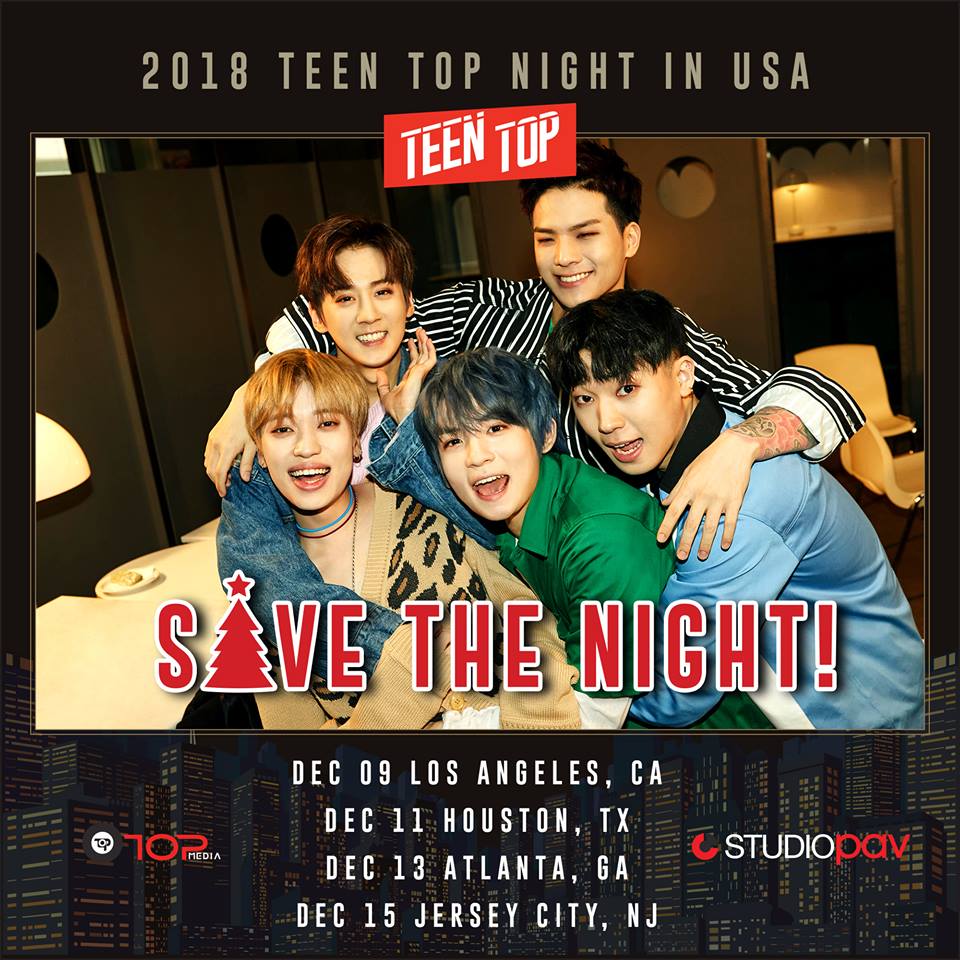 Media: Studio PAV