Zion.T, Rich Brian, And More To Headline 88rising's Upcoming Festival "Head In The Clouds"
There's less than a month left until the Head in the Clouds festival in Los Angeles, and tickets are selling out fast!
The upcoming 88rising music & arts festival will be showcasing some of the most exciting, unrivaled Asian acts, including Zion.T, Rich Brian, Keith Ape, Dumbfoundead, Joji, Higher Brothers, and more.
Launching September 22nd at the Los Angeles State Historic Park, the new festival is bound to be more than you could ever expect. for the first time ever, the squad at 88rising is releasing a five-Asian-country collaborative LP, entitled "Head in the Clouds."
Kpop fans can get excited over the performance of Zion.T, well known among fans for his smooth R&B vocals and amazing songs. Other headliners, such as the immensely successful Rich Brian who has collaborated with everyone from Dua Lipa to Young Thug, are sure to thrill fans as well.
Catch some GA or VIP tickets at Front Gate Tickets and don't miss out on this awesome event!
We all want to chill and have a good time, so come through and go to Head in the Clouds this September!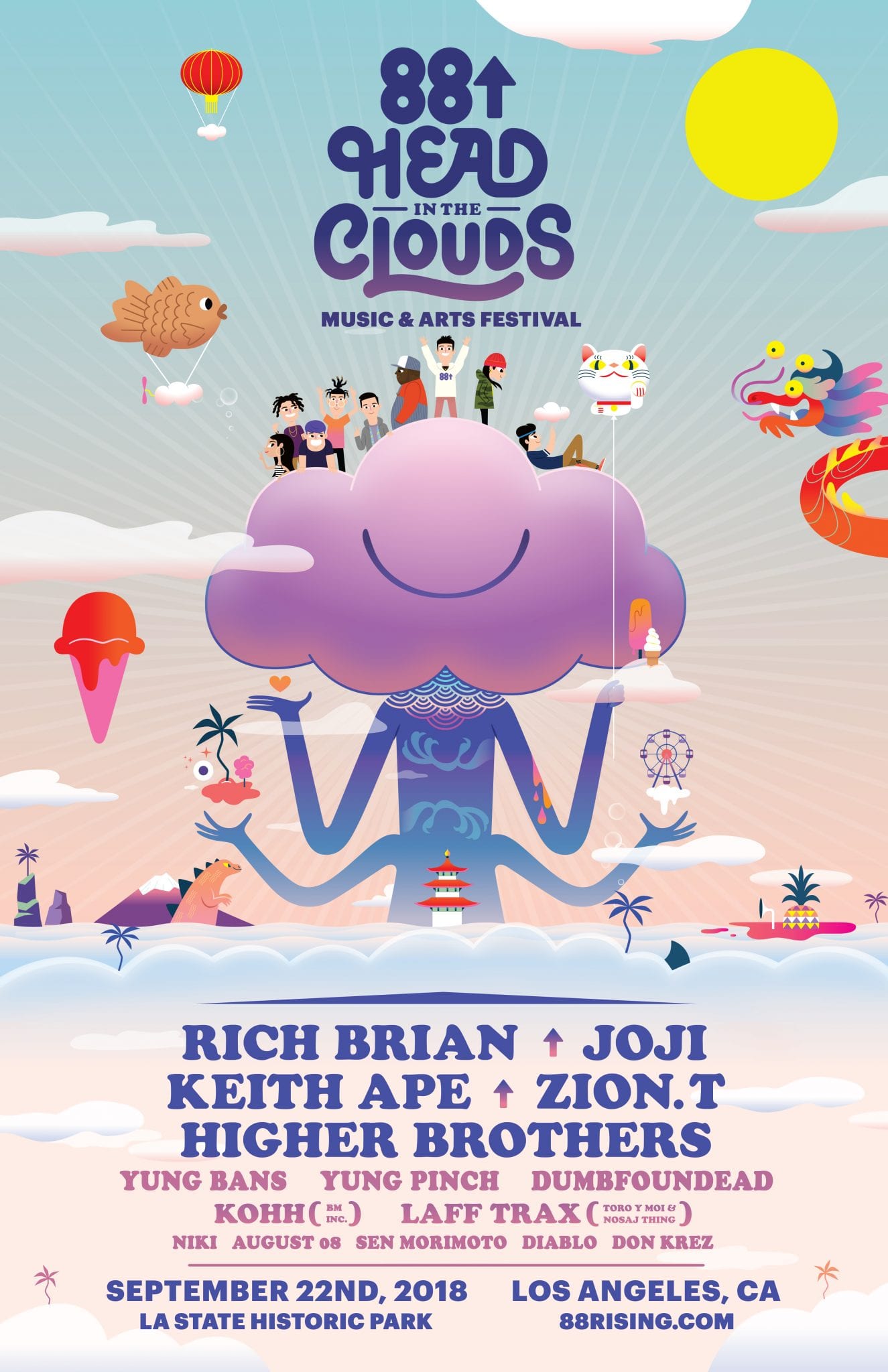 Sarah (sapphir3bluu) is a writer for WTK from Las Vegas and is fond of cats, k-pop, and singing. She enjoys learning new languages and is manager of Super Junior fanbase, WorldwideELFs, but has also done subbing work for EXO. If you don't find her being slowly consumed by BTS, GOT7, NCT, and ASTRO, she is aspiring to go to graduate school and work in the health care field.
Media: 88rising