Teen Top Announces 2018 U.S. Tour Dates
Great news for Teen Top fans! Studio PAV has announced they are bringing the amazing Teen Top for a U.S. tour!
2018 Teen Top Night in USA will be held in four cities: Atlanta, LA, Jersey City, and San Juan (Puerto Rico). All the dates for the tour will be held in December, so fans are already excited to spend part of their holiday season with this amazing group!
Teen Top has been to the U.S. before— performing both at KCON, as well as during their own tour. During their 2016 tour, they visited cities like Chicago and Dallas, to Studio PAV said that was the motivation in visiting different cities in their new tour.
Teen Top debuted in 2010 and quickly established themselves as one of Kpop's staple groups. With great vocals and difficult choreography, they have always impressed Kpop fans with their solid performances and live stages. Over the years, their popularity has just continued to grow, with their recent mini-album reaching the number one spot on Gaon charts.
Studio PAV also revealed that their popular "snapshot event" will be held with Teen Top as well, thus giving fans the opportunity to get up close and personal with their favorite singers.
Check out the tour poster below! Are you excited?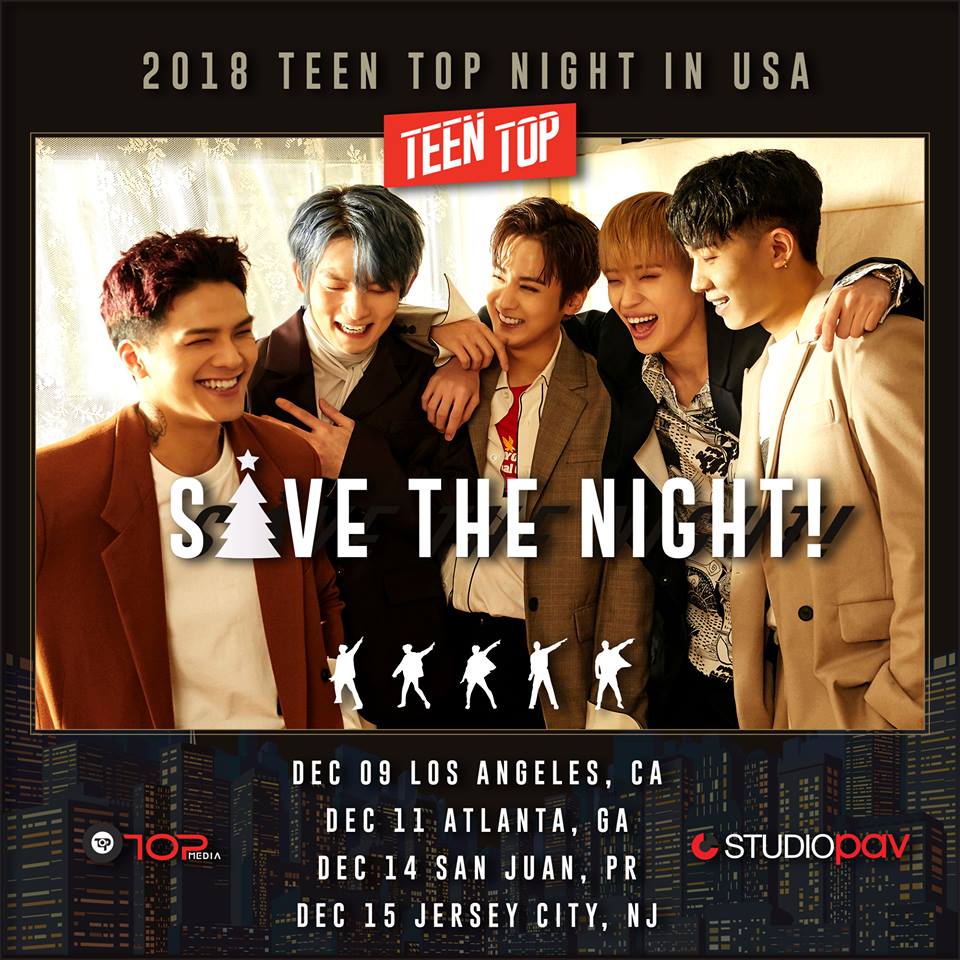 Media: Studio PAV