"DAY6 LIVE & MEET IN NORTH AMERICA 2017" October Tour Dates Announced
DAY6 is having a tour this October in North America!
The tour series, known as "DAY6 LIVE & MEET IN NORTH AMERICA 2017," will be happening for the month of October in five cities. These cities include Los Angeles, Detroit, New York, Austin, and Toronto.
Brought to you by SubKulture Entertainment, the new tour will be out with ticket sales soon. More info will be revealed, including ticket prices by SubKulture Entertainment.
Check out the dates below, and take the chance to see DAY6 in North America this October!
Los Angeles, CA: October 20
Venue: La Mirada Theatre
Austin, Texas: October 22
Venue:Emo's Austin
New York, New York:October 24
Venue: Warner Theater
Detroit, Michigan: October 27
Venue: Music Hall

Toronto, Canada: October 29
Venue: John Bassett Theatre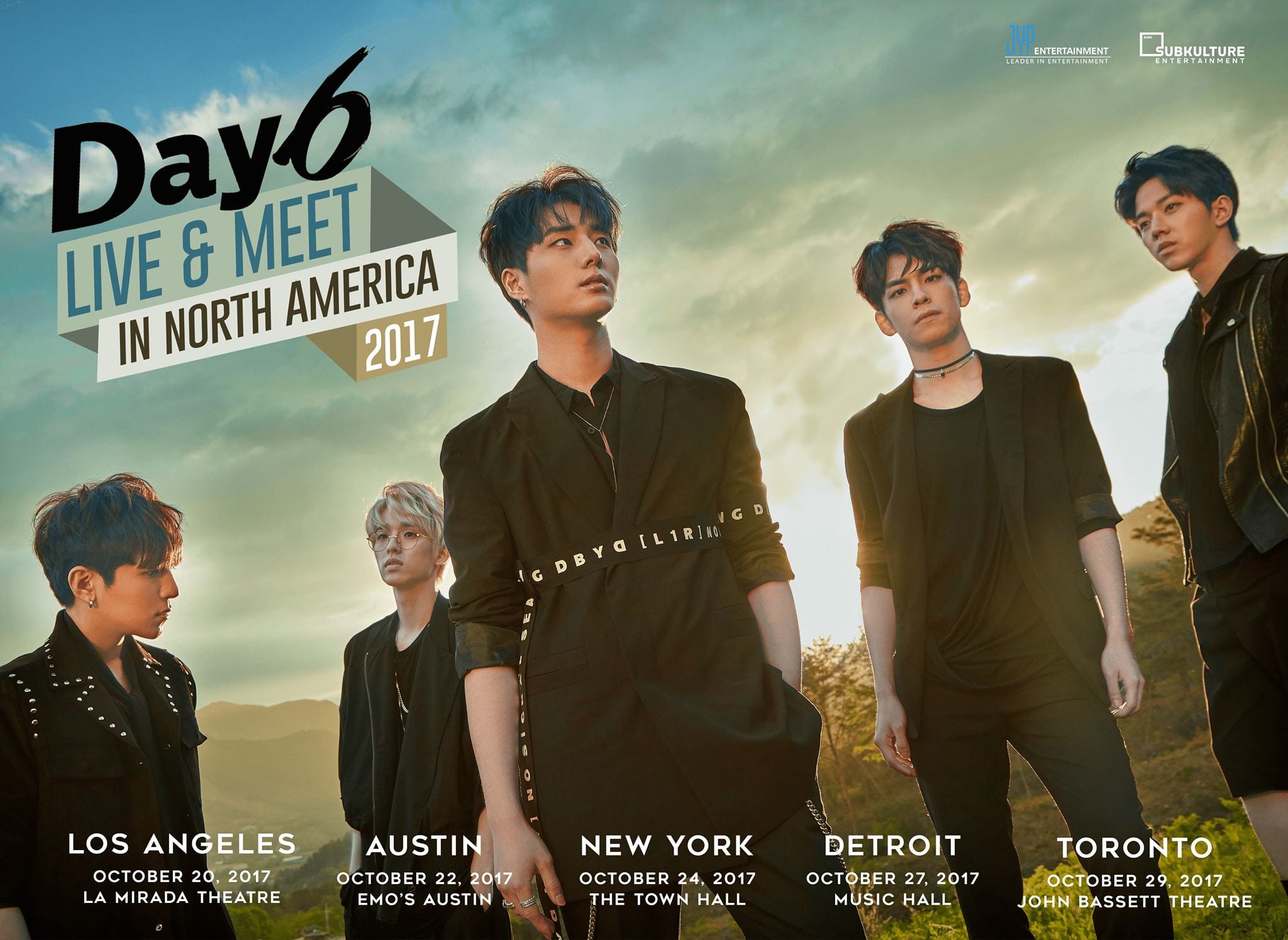 Sarah (sapphir3bluu) is a writer for WTK from Las Vegas and fond of cats, k-pop, and singing. She enjoys learning new languages and is manager of Super Junior fanbase, WorldwideELFs, but has also done subbing work for EXO. If you don't find her being slowly consumed by BTS, GOT7, NCT, and ASTRO, she is aspiring to go to graduate school and work in the health care field.
Media: SubKulture Entertainment, JYP Entertainment