WTK Review: The Important, Powerful Story Of "Battleship Island"
"Battleship Island" has finally been released in the U.S., and many fans are wondering it is really worthy of all the hype.
After watching the movie on opening weekend, I can definitely assure you that tt has some comical and powerful elements to it, but also contains thought-provoking moments and betrayals as well. Korea is more than Kpop and its idols. It has a rich history, both marvelous and grim. This movie shows Korea's grim history during the Japanese occupation at the end of WWII, where Korean workers were tricked and forced to work in the mines on the island of Hashima. Among the workers in the movie are a newlywed groom, a college student, musicians, and other everyday citizens. Amidst their treatment, they still find hope and a desire to fight for their freedom. It is as real and raw as it is both powerful and intense.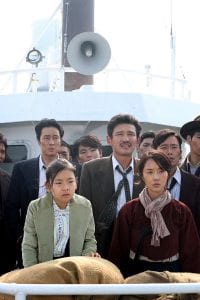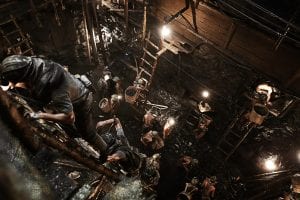 So Ji Sub is great playing the tough guy troublemaker who has a hard time submitting to authority, and Song Joong Ki is an independence soldier who finds that his mission to rescue the independence leader may be a bit more complicated.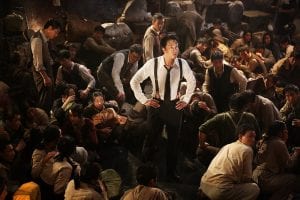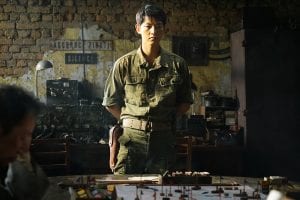 Hwang Jung Min is Lee Kang Ok, a musician who goes through lengths to save his and his daughter's lives. Kim Soo Ahn, who plays So Hee, definitely brings a piece of innocence to the story as we witness the events through the eyes of a child, using her status as a musician's daughter to survive during the rough time.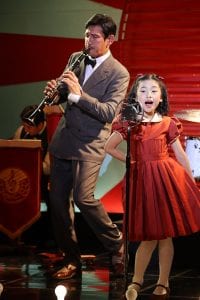 The acting was absorbing as it gets you into the feelings of the characters and helps you grasps their thoughts and emotions. While the film was captivating, a better character development would have enhanced the experience even more.
Overall, this is a fantastic movie with a great storyline, a cast of superb and talented actors, and many scenes that pull at your heartstrings. However, it is also dramatic, suspenseful, and touching in a way that will leave you in tears.
This story is an important one and proves to be a story that should still be remembered and taught today. What the Korean people have suffered throughout history only serves to shine a light on their inspiring resilience and bravery in the face of such horrible trials.
For this powerful film, I rate it a 9/10.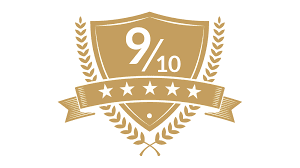 Make sure you go and see this amazing movie to witness the difficulties these characters go through. When you leave the theater at the end of the film, you will definitely see Korea with a new perspective.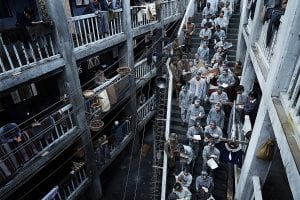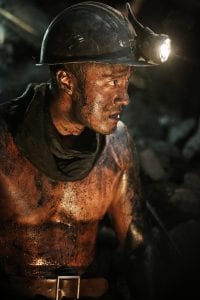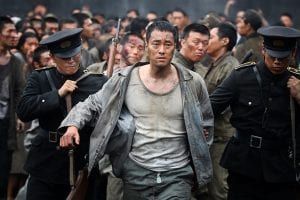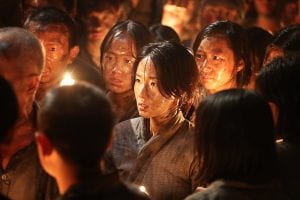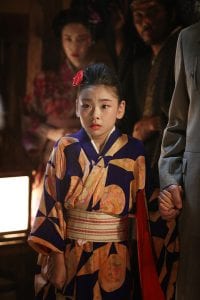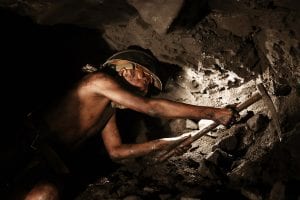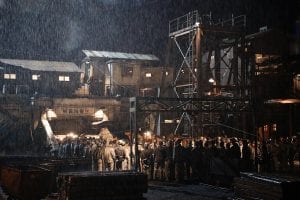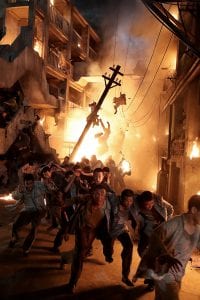 Panamami started listening to Kpop and watching Kdramas in early Feb 2015. She finally succeeded in getting her best friend into it a year later. Hey favorite group is BTS and her bias is Rap Monster. She also listens to Jay Park and Illionaire and loves discovering new songs with her friend. Panamami loves animals and has a dog and two cats. When not watching Kdramas or working, she can be heard playing Khip hop and Kr&b.
Media: CJ Entertainment