BTS Sets New Record On Spotify With "Blood Sweat & Tears"
BTS has set two new records on Spotify!
As of April 7th, BTS's song "Blood Sweat & Tears" is now the most-played Kpop song on Spotify, followed closely by BIGBANG's "Bang Bang Bang." Since then, the number of plays has increased even more— reaching a total of over 34 million plays!
In addition, BTS is now the first Korean artist to have over 1 million followers on Spotify!
The boy band from Big Hit Entertainment has had a great run over the past year, setting numerous records for both their albums and MVs, in addition to winning numerous awards.
If you haven't yet watched BTS's MV "Blood Sweat & Tears," make sure to check it out below!
Congratulations to the guys on their newest records!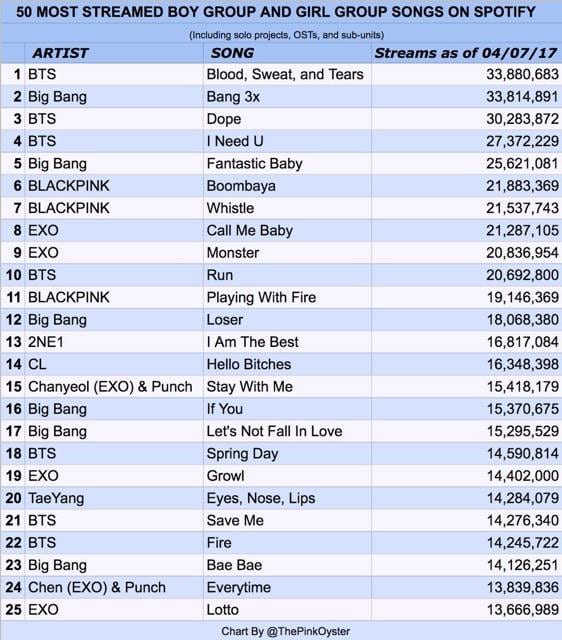 *This article has been updated to reflect additional information and corrections.