AKMU Performs 2NE1's "Ugly" On "Yoo Hee Yeol's Sketchbook"
Akdong Musician (AKMU) recently joined KBS show "Yoo Hee Yeol's Sketchbook" and sang their version of 2NE1's "Ugly"!
As expected, AKMU reached every note and brought out the lovely harmonies everyone appreciates from the duo. Also part of YG Entertainment, the talented sister and brother found themselves getting more and more absorbed as they sang the beautiful melody.
The audience can be heard clapping along to the artists' rendition, an indicator of such an amazing performance being put in front of the audience. The two musicians also playfully ended the song with "cause I know you're ugly,"  while pointing at each other. This playful sibling bond not only amused Yoo Hee Yeol in the back, but the viewers as well.
Since KBS doesn't allow websites to embed their videos, make sure to check out their performance by clicking here and tell us what you think of AKMU's version of "Ugly" in the comments below!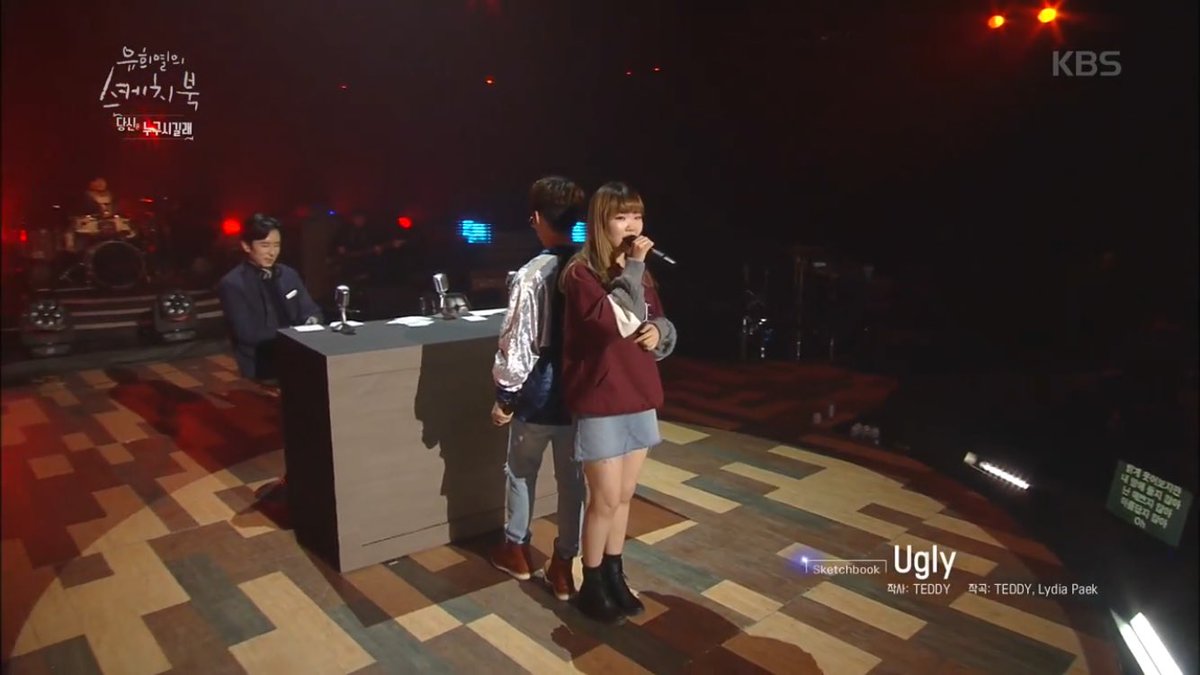 Sarah (sapphir3bluu) is a writer for WTK from Las Vegas and fond of cats, k-pop, and singing. She enjoys learning new languages and is manager of Super Junior fanbase, WorldwideELFs, but has also done subbing work for EXO. If you don't find her being slowly consumed by BTS, GOT7, NCT, and ASTRO, she is aspiring to go to graduate school and work in the health care field.
Media: KBSKpop