VIXX Releases Schedule And Teasers For Final Conception Album "Kratos"
With VIXX's second comeback of the year, Hades, having come to an end, fans have been waiting with bated breath for the finale to VIXX's "Conception" trilogy, a special project that started in March of this year. The newest comeback will be entitled Kratos.
On October 16th, the official Twitter account for VIXX uploaded a teaser for the full Κήρ trilogy at 10:31pm KST. This was done to match the final release date for "Kratos," which comes out October 31st.
VIXX 2016 CONCEPTION
Κήρ TRilOGY VIDEO#VIXX_2016_CONCEPTION #Κήρ TRilOGY VIDEO #Kratos COMING SOON #20161031_0AM pic.twitter.com/eWPp5vCkhf

— RealVIXX (@RealVIXX) October 16, 2016
The video ties together the first two comeback albums, Zelos and Hades. In Greek Mythology, Kratos was the god of war.
A couple hours after this was uploaded, they posted the official schedule for the comeback: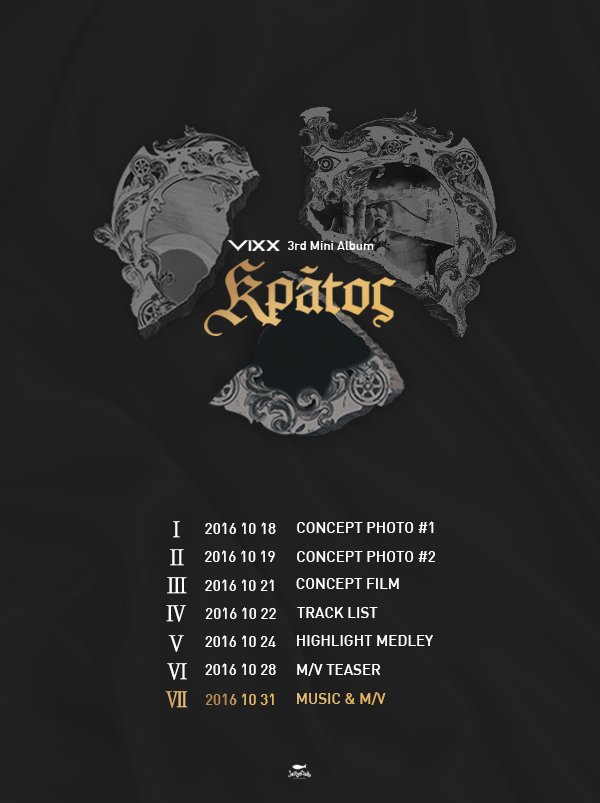 Sticking to the schedule, a group teaser image, as well as specific member images, were released through Twitter on October 18th.
The teaser images show the members wearing lace masks to cover their eyes. They all sport somber looks on their faces, as they pose against deep blue backdrops. In addition, they also released a teaser of the entire group.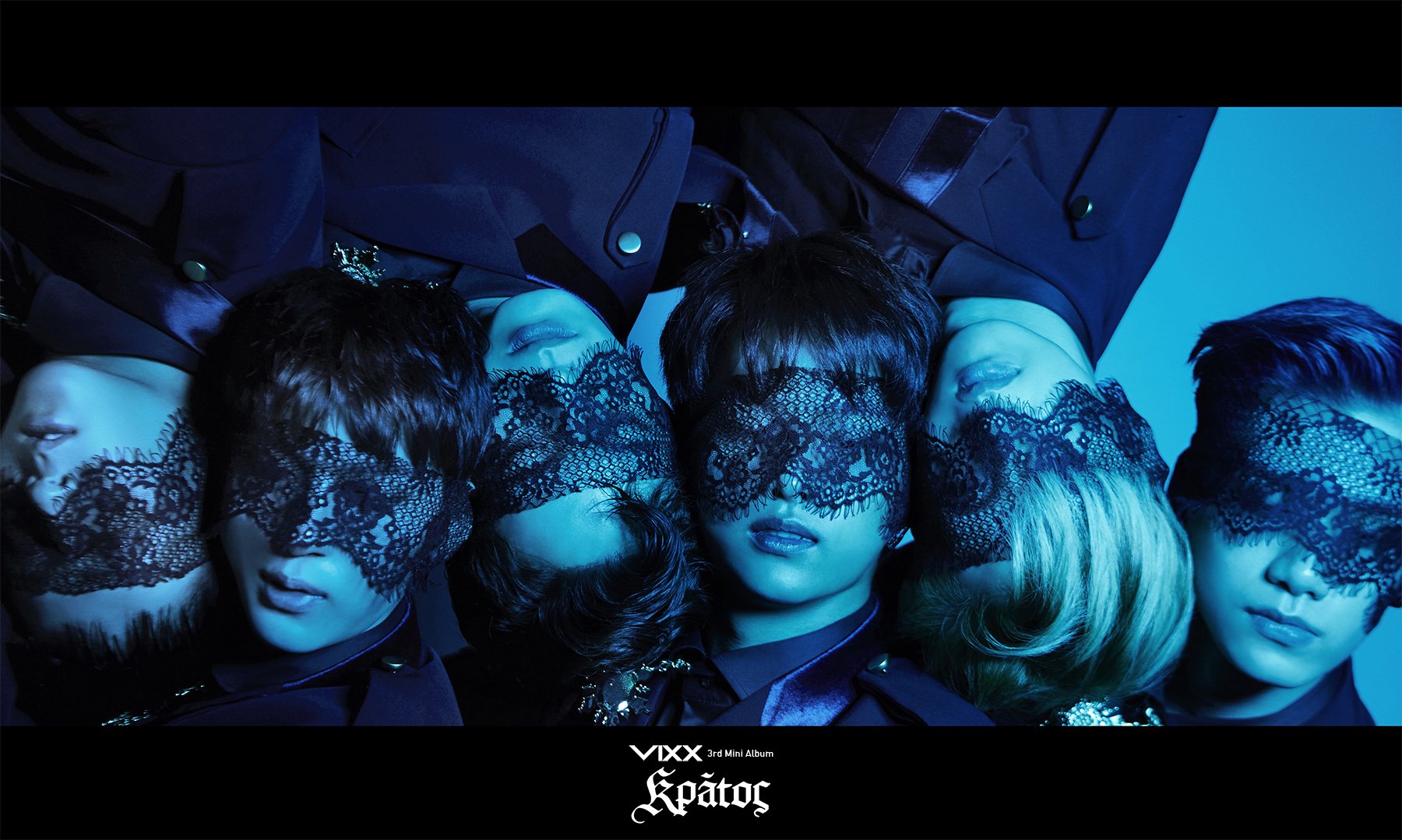 What do you think of the teasers so far? Are Starlights excited for this dark-concept comeback?
Stay tuned for more updates as VIXX continues to release more teasers and information.
Saleha (StarlightSora) is a WTK writer who hails from Northern Virgina. She's an avid fan of VIXX, EXO, BTS, SEVENTEEN, B.A.P (and counting). An otaku and a gamer, when she's not writing fanfiction for one fandom or another, she can be found binge-watching anime or playing through The Last of Us for the twentieth time. She hopes to be a published writer one day—after seeing all her faves live, of course.
Media: Jellyfish Entertainment